14 Charming Wraparound Porch Ideas to Complete Your Dream House
Sometimes it's what on the outside that counts.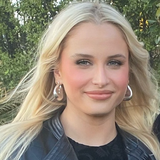 By Taylor Augustin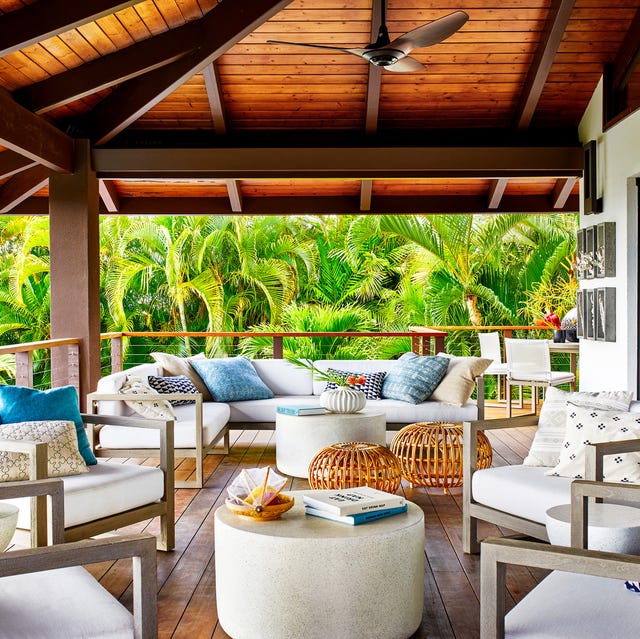 Stacy Zarin Goldberg
When we think of redesigning a space, our minds often go to one of the many rooms inside the house. But one of the best ways to breathe new life into your home is to start on the outside. The exterior of your house might feel impossible to change without building a new house, hitting the real estate listings, or hiring a landscape designer, but we have good news. There are many easy ways to elevate your home's street value without breaking the bank.
Love greenery? Decorate your porch with your favorite florals and plants. Does your idea of a perfect night involve hosting your family and friends? Create a welcoming space with functional furniture, hanging lights, and rugs. And if you prefer to enjoy your outdoor time sans company, you can buy a privacy screen or set up a reading nook for some serene solace.
Whether you live in a classic farmhouse-style home or something more modern or colonial, these wraparound porch ideas will elevate the look of your home and make you want to spend more time outdoors. Styling your porch is also a fun way to expand upon your interior design aesthetic. You can incorporate elements that allude to what's to come when your guests head indoors, or use the space to explore a totally a new side of your style. Our recommendations work for every budget and every style, whether your taste skews quiet luxury or more coastal grandmother. Just keep scrolling to get a look at 12 wraparound porch ideas to transform your space.
1
Add Colorful Accents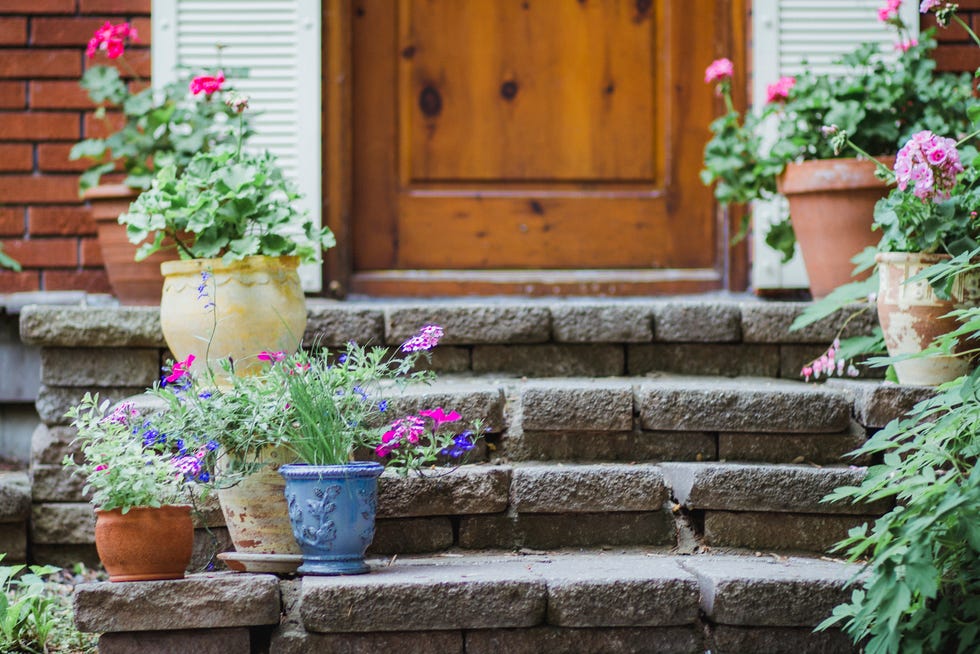 Linda Raymond
//
Getty Images
If you're not a fan of neutrals, feel free to add loads of colorful accents! From beautiful potted plants to colored trim on the porch and even decorative pillows, adding in some color will transform your wraparound porch.
2
Hang Lights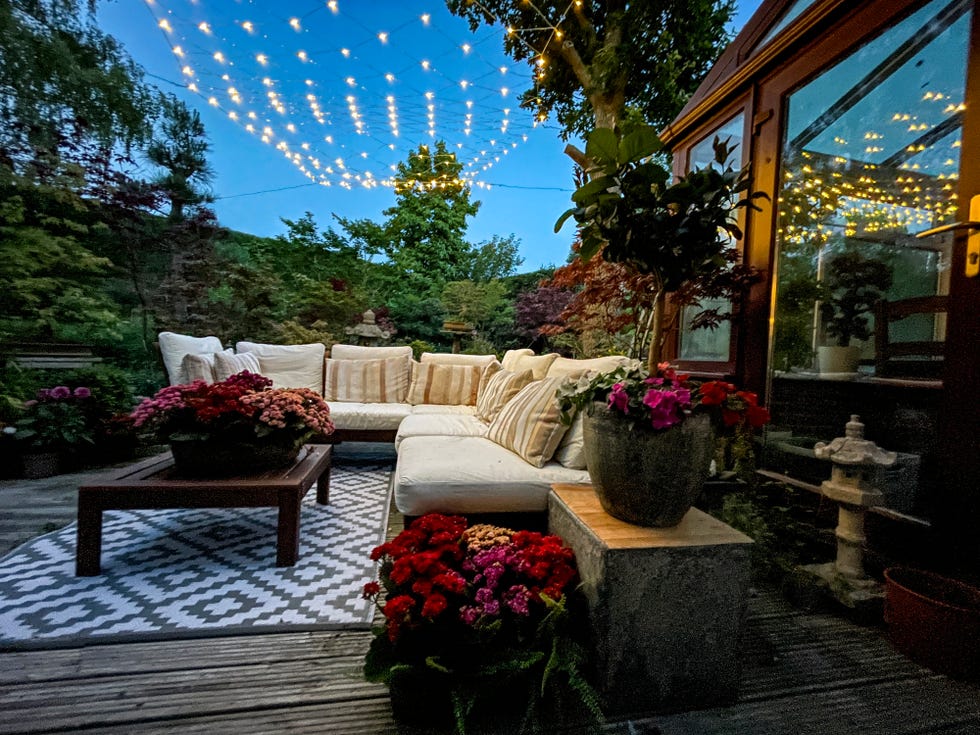 mtreasure
//
Getty Images
Whether you prefer a fairy light look or something more bulbous, we highly recommend hanging lights up around your wraparound porch. It will provide a sense of ambiance and romance that is truly unmatched.
3
Include Durable Seating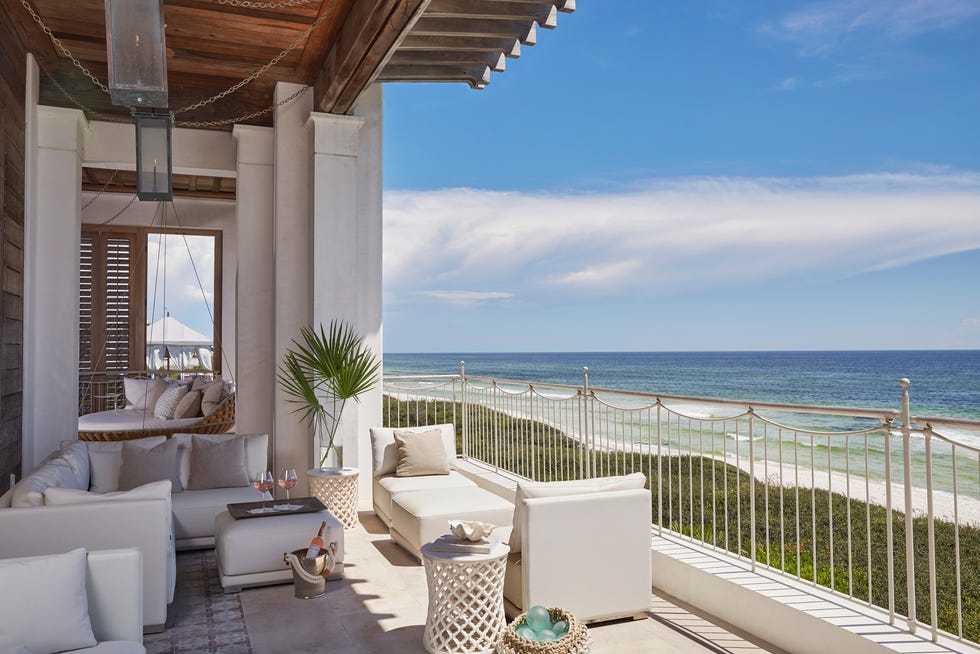 Cavan Images
//
Getty Images
If your wraparound porch is open to the elements, you should definitely invest in durable seating that won't be tarnished by the weather. Opt for a porch swing or outside-safe furniture.
Advertisement - Continue Reading Below
4
Start with Simplicity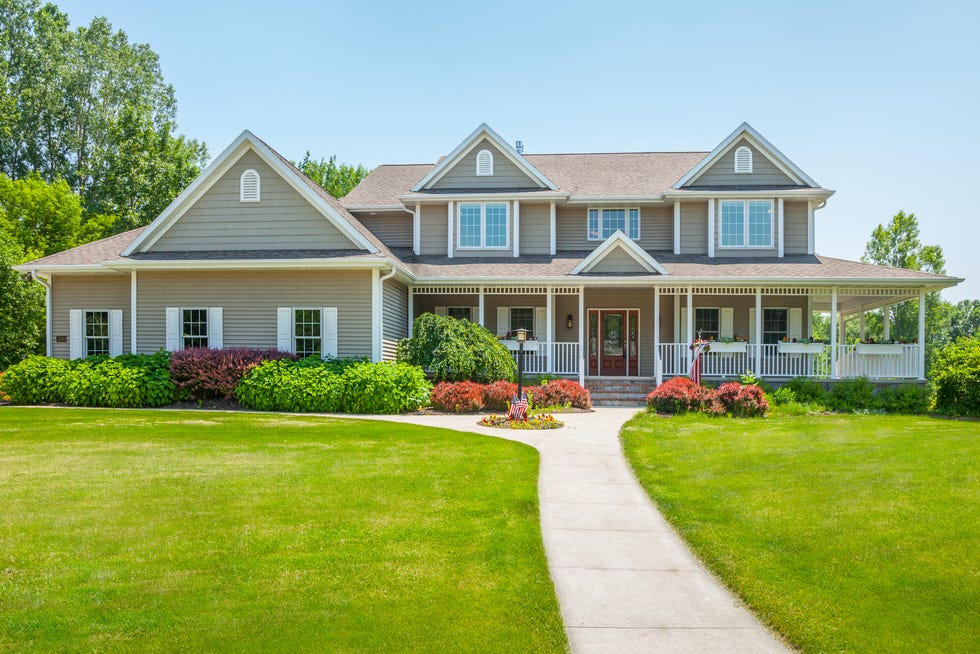 JamesBrey
//
Getty Images
Wraparound porches don't need to be gaudy or in your face. And if you're more into the simple things in life, stick with a clean palette and decor. Neutral colors and minimal decor can be a great base to build your porch design around.
5
Implement Functional Side Tables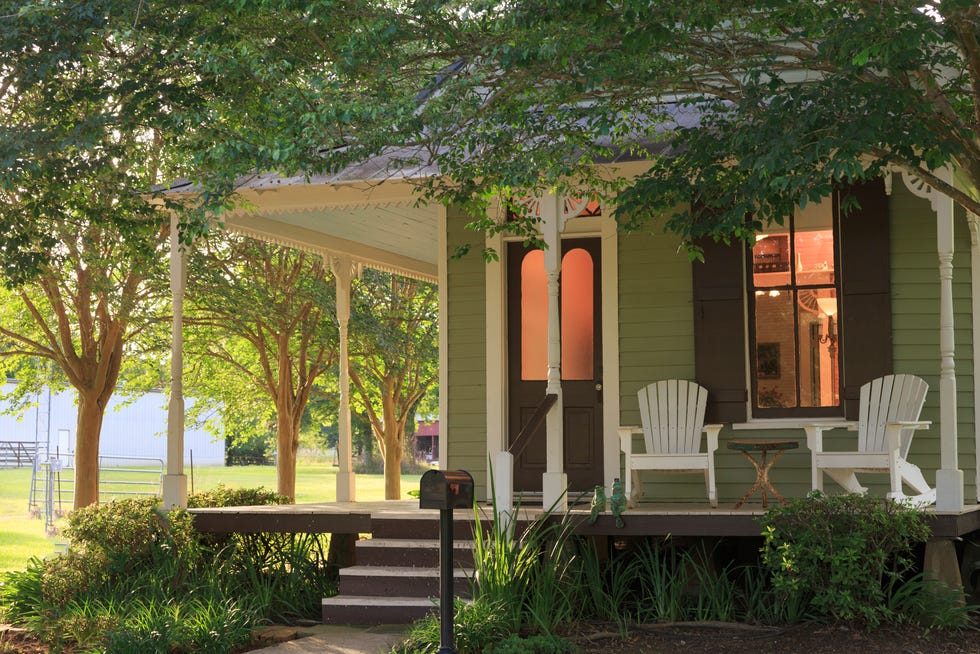 Jon Lovette
//
Getty Images
If you plan on spending a lot of time outside and hanging out on your wraparound porch, implement functional side tables. After all, you're going to want somewhere to place your cup of coffee or wine!
6
Consider a Privacy Screen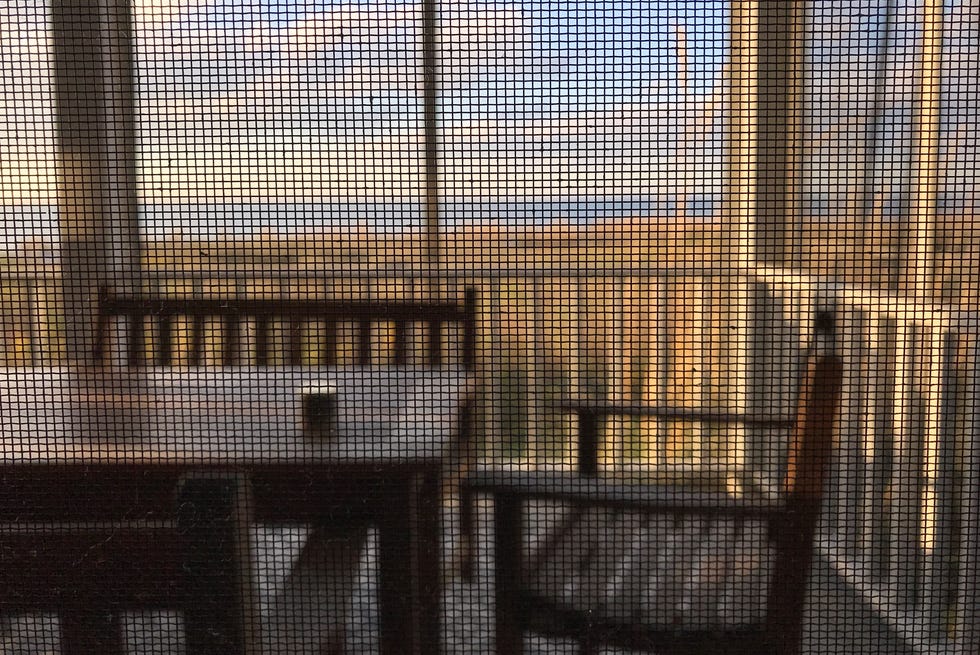 Cyndi Monaghan
//
Getty Images
Whether you live in an area where you have cold winters or just want some extra protection from the elements, consider implementing a privacy screen. You will still be able to enjoy the beautiful views while having a buffer between you and the cold nights or sweltering days. Not to mention it will keep bugs out!
Advertisement - Continue Reading Below
7
Create a Coffee/Reading Nook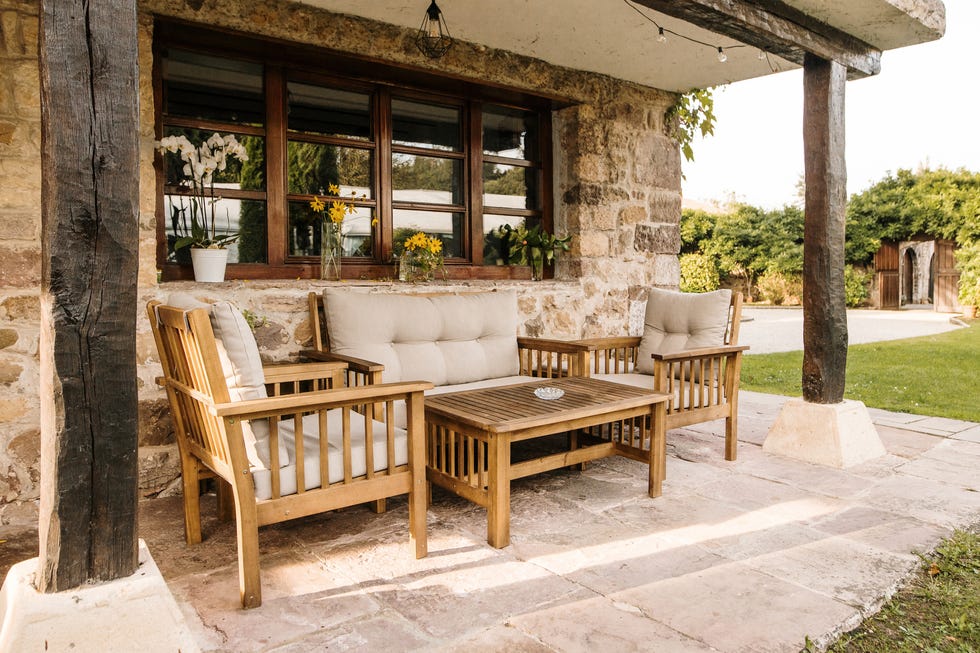 MarioGuti
//
Getty Images
Whether you're a sucker for a classic hardback book or you've gone over to the Kindle side, we think creating a reading nook on your wraparound porch is an amazing idea. Make sure to include a spot to place your coffee down, too, and definitely have lots of blankets and pillows at the ready.
8
Lay Out a Washable Rug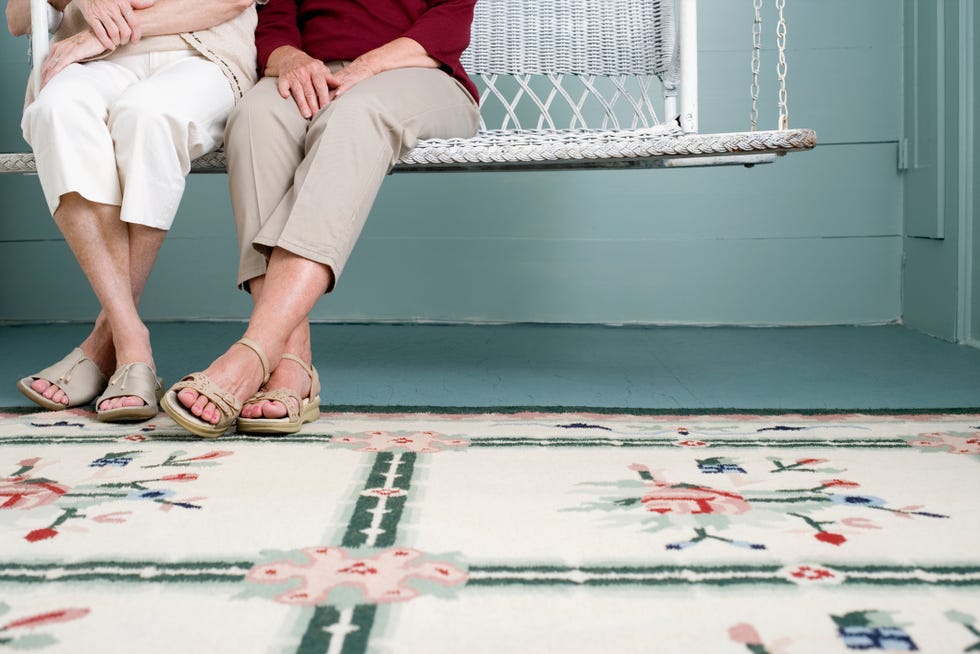 Image Source
//
Getty Images
There's nothing we love more than a rug moment, but since they're often difficult to clean and manage, opt for one that's washable. This will make keeping your outdoor porch pristine just that much easier.
9
Channel Coastal Bliss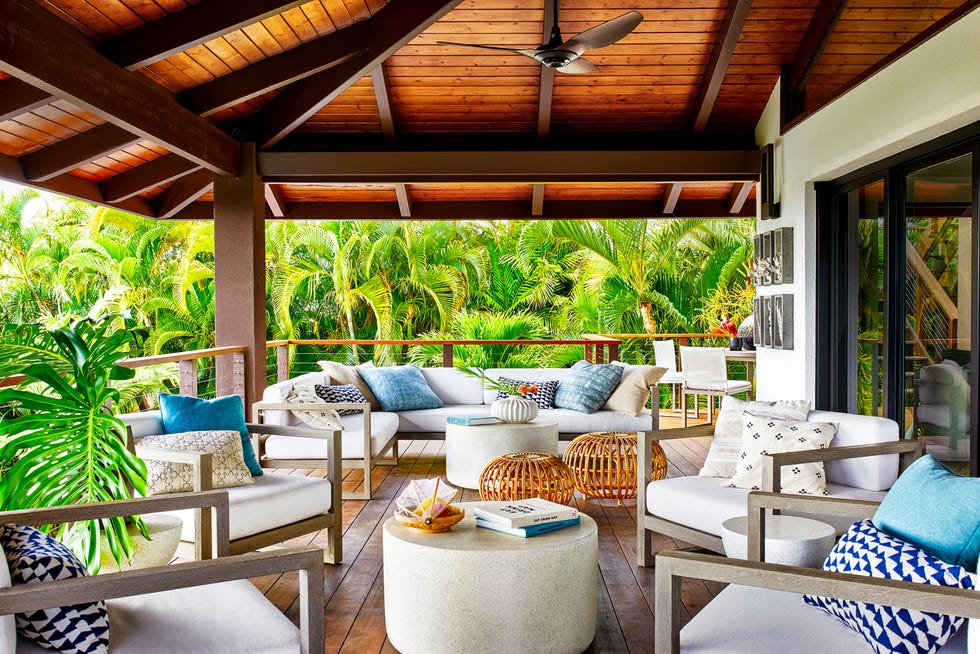 Stacy Zarin Goldberg
Love the coastal vibe? Keep your decor simple and include coastal colors like blue and white to evoke waterfront vibes.
Advertisement - Continue Reading Below
10
Incorporate Plants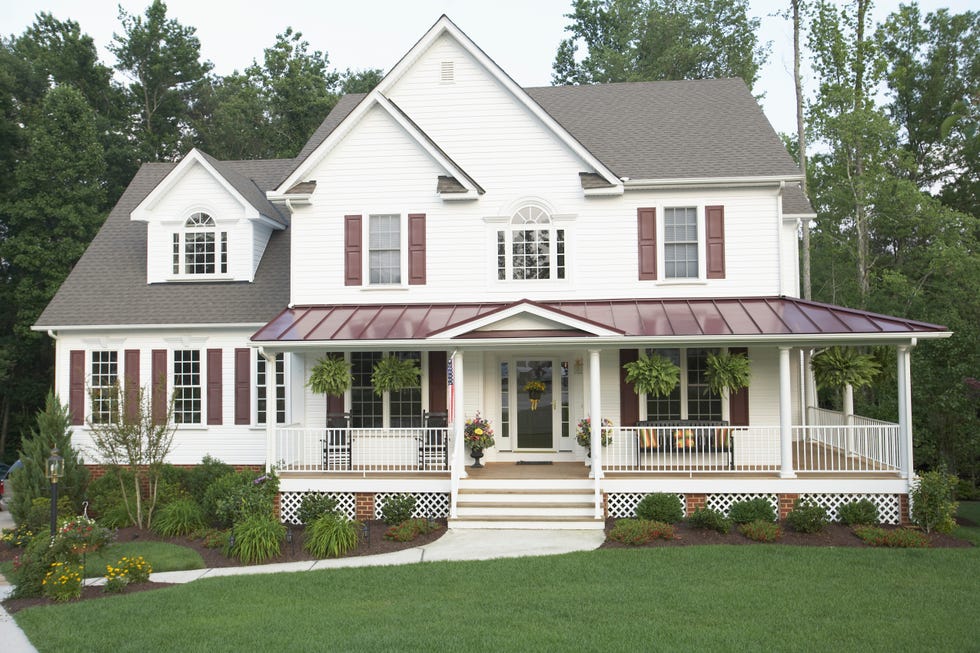 Fuse
//
Getty Images
Plants are a natural way to blend your landscaping and porch design. Opt for hanging plants, florals, and lots of greenery, depending on your aesthetic!
11
Hang a Porch Swing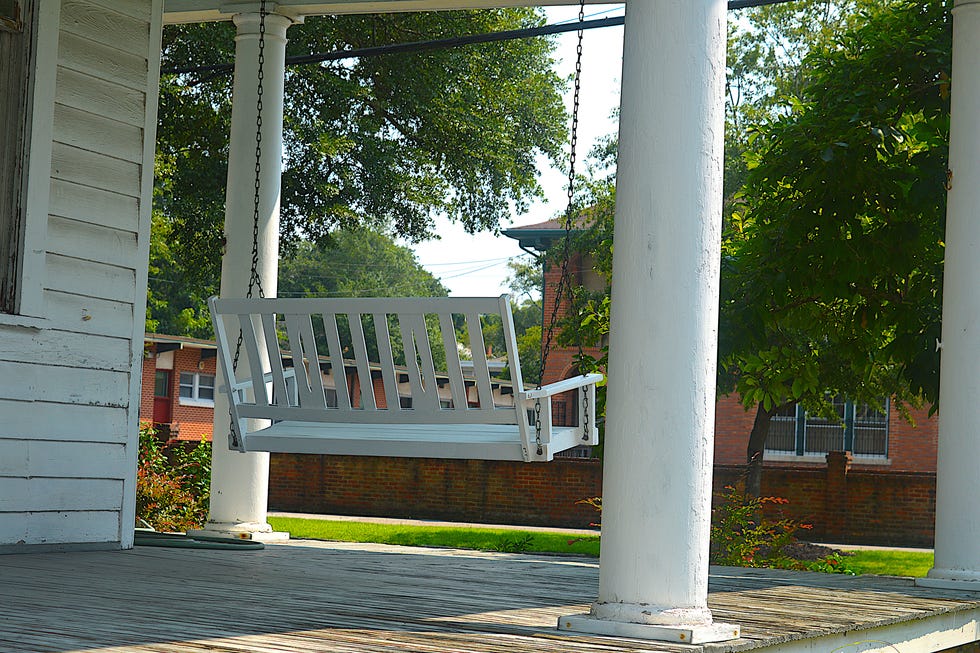 Philippe Gerber
//
Getty Images
A wraparound porch won't feel complete without the addition of a bench. We especially love the idea of a porch swing, and think it will add a fun touch to any home.
12
Make It Cozy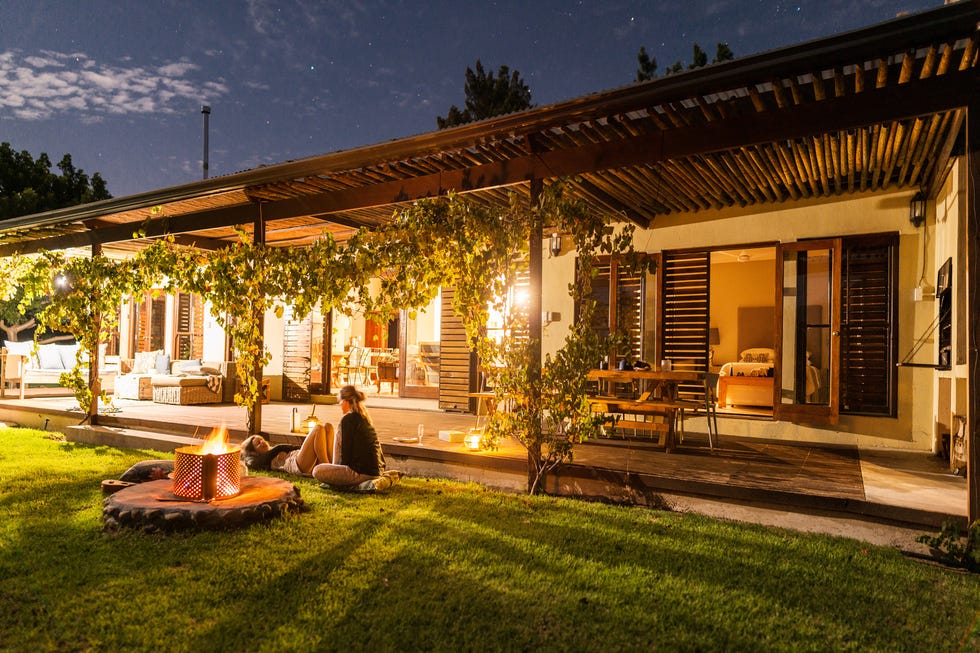 AJ_Watt
//
Getty Images
When it comes to wraparound porches, the last thing you want is for it to feel stark and contrast your home. Instead, soften the space by including blankets, rugs, and plenty of room for enjoying conversations with loved ones. And as an added bonus, put a fire pit nearby for peak coziness.