12 Pool Fence Ideas High-End Designers Swear By
Your pool will look twice as good.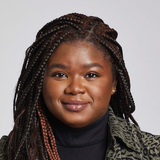 By Medgina Saint-Elien
Investing in a beautiful pool for your backyard only to surround it with a not-so-chic, cheap pool fence is one of those design decisions you regret. It immediately zaps the joy of having fun in the sun. You've done all the work and invested so much to install your pool, so it's worth the cost to install a pool fence that elevates your entire backyard. A pool fence's main purpose is to keep your guests safe, but that doesn't mean it has to clash with your swimming pool's design. There are tons of pool fence ideas that are actually the perfect finishing touch for your outdoor oasis, and we've found the best ones for getting the job done in style.
A pool fence is mandatory for all inground pools and for aboveground pools over a certain depth, although the details vary from one location and its building codes to another. (Section 305 of the International Swimming Pool and Spa Code is a helpful general reference.) Your local codes lay out requirements like height and spacing, gate designs, and locking mechanisms, as well as whether a fence that encloses your entire backyard or natural features can suffice as a pool barrier.
A quality pool fence sets boundaries where needed and zones for anyone prepared to take a zip to go to and fro in your backyard. You can choose between the nostalgia of a white picket fence or the beauty of allowing nature to steal the show while you float in your pool. If you decide on a stone wall (a solid option for backyard privacy and security), check the zoning regulations in your area first.
Choosing a beautiful and effective pool fence for your lifestyle and the guests who will visit your home will save you the worry and stress of wondering if everyone is safe. Below, you'll find inspiration from designers who added fences to pools of all sizes and styles. Your next pool party will be a summer favorite tradition among your friends and family.
1
White Picket Fence for Pool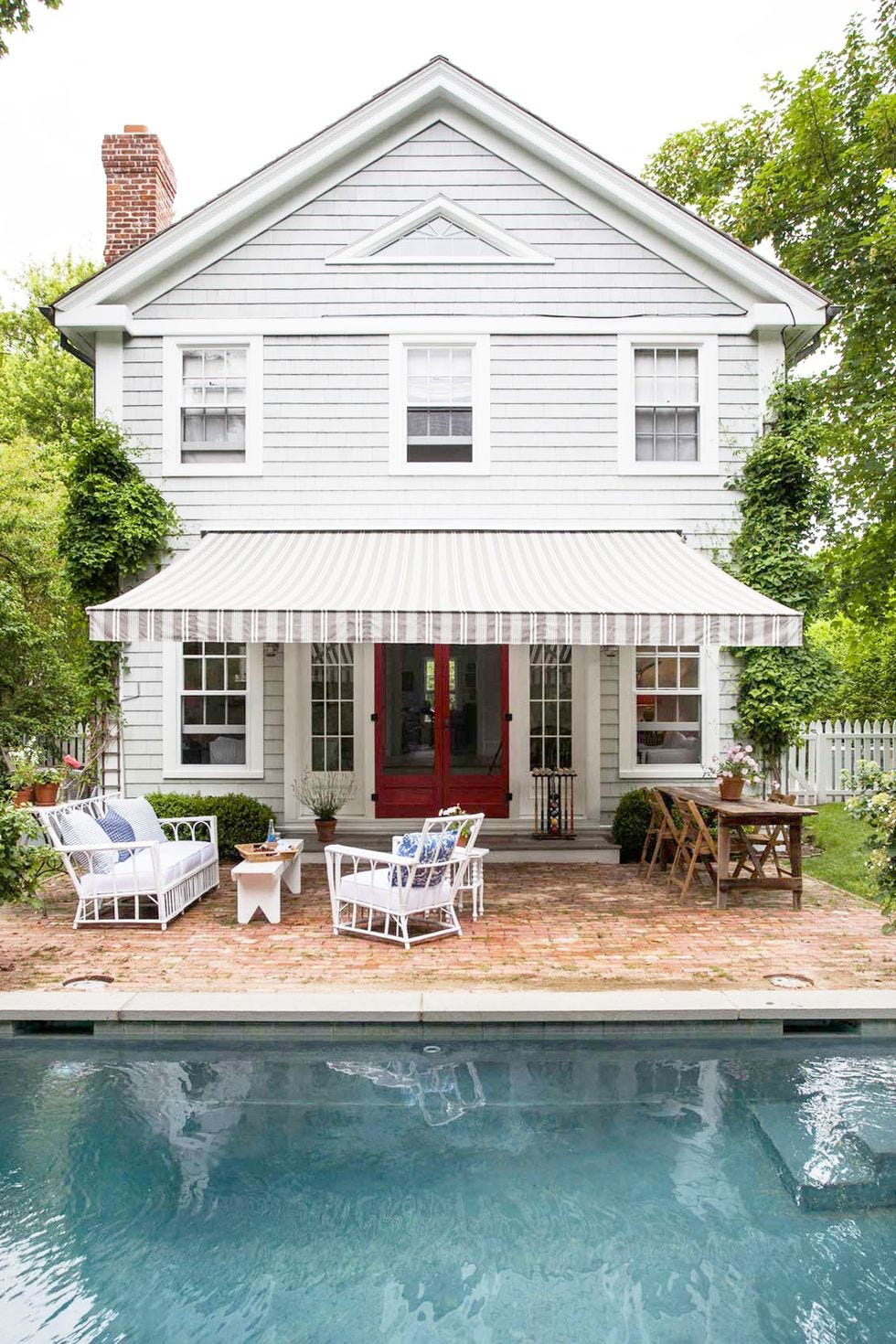 Elizabeth Cooper Design
This Sag Harbor pool deck by Elizabeth Cooper Design is the perfect blend of polished, classic, and laid-back. Your piece of modern suburbia is complete with a white picket fence.
2
Spliced Wooden Pool Fence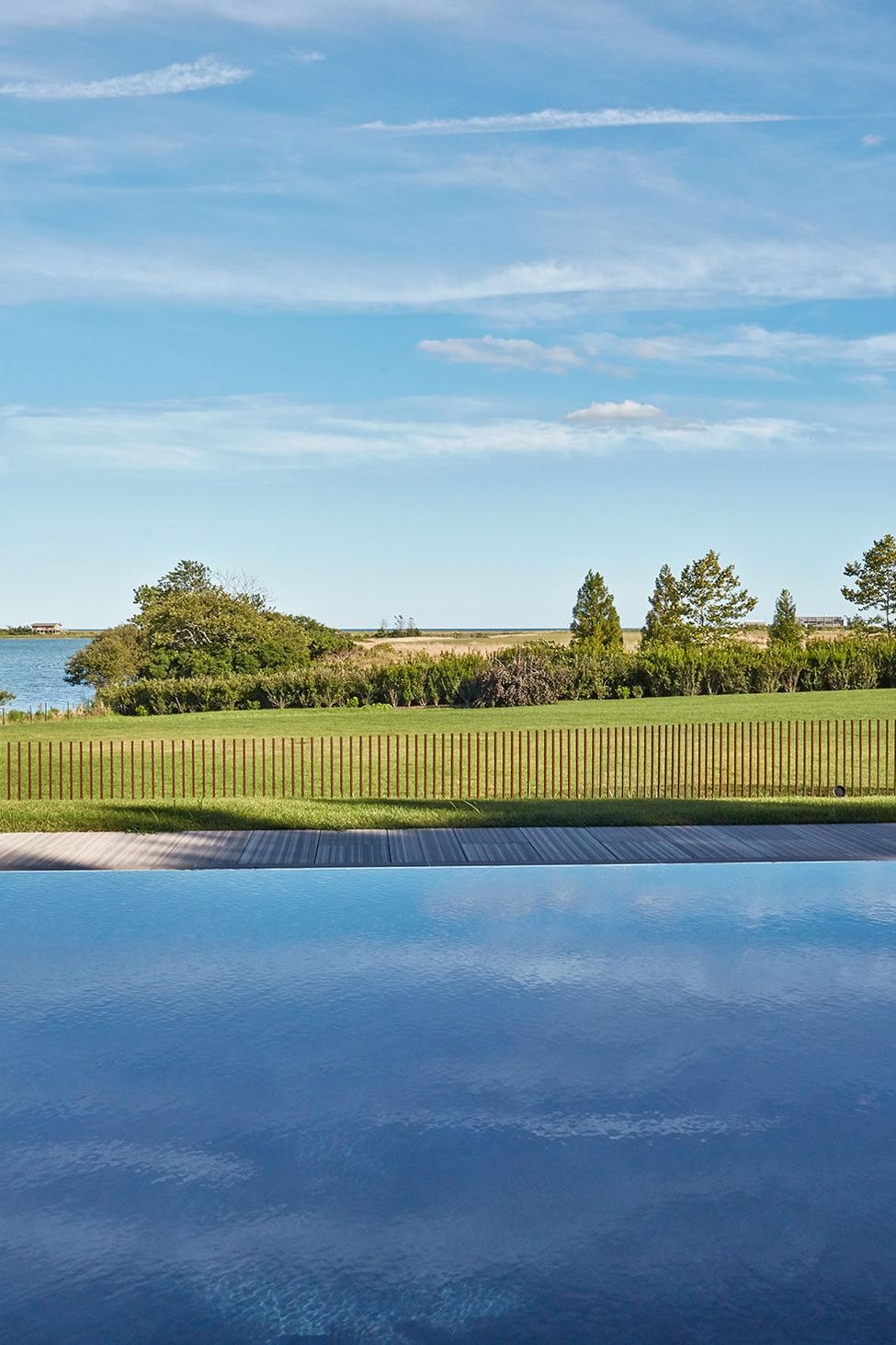 Charles Mayer
Landscape design firm Edmund Hollander
collaborated with Roger Ferris & Partners to create this modern, architectural backyard fence. It's a clever twist of the classic spliced picket fence and brings a touch of privacy to a massive pool without blocking the view.
3
Concrete Wall Pool Fence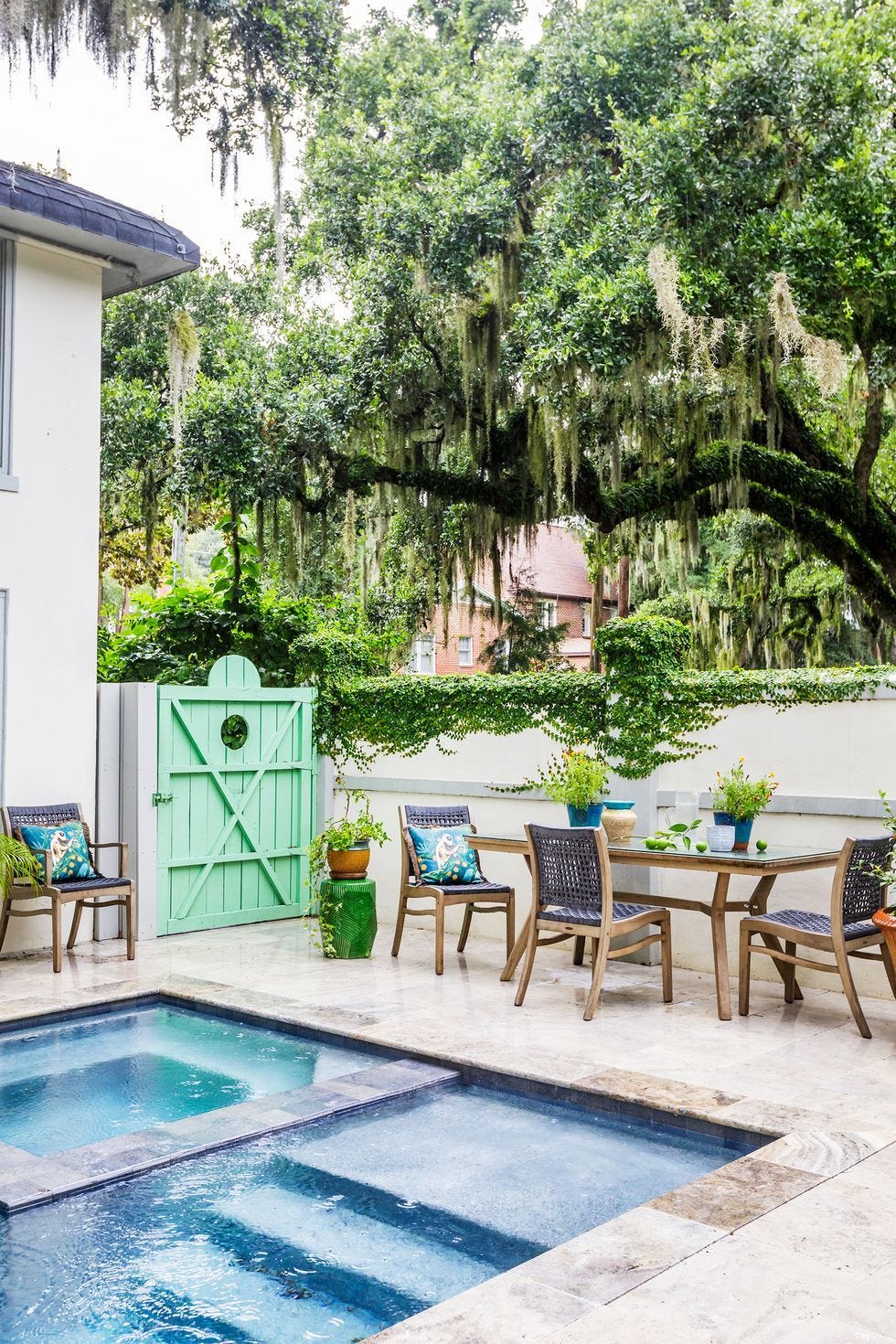 jessie preza
Though the fence is completely concrete, this small saltwater dipping pool by designer Fitz Pullins has an open and airy feel. A mint green door opens up the space beautifully. You can even paint the concrete to a color of your choosing.
Advertisement - Continue Reading Below
4
Wrought Iron Pool Fence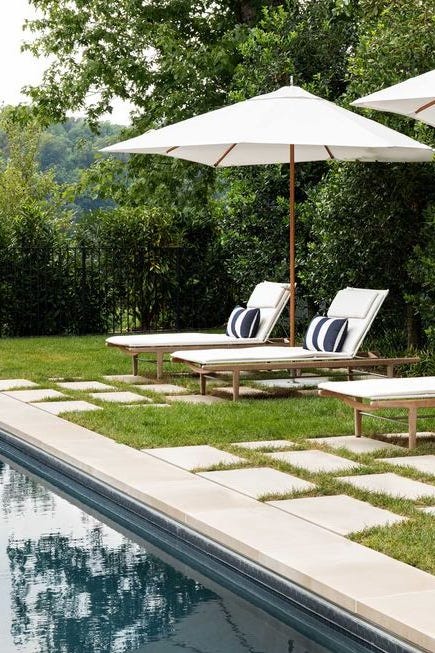 Gordon Beall
At the pool house of a Washington D.C.-based family, the seating area and pool are protected by a black wrought iron fence and greenery. Landscape architect Lila Fendrick planted Nellie Stevens Holly trees just behind the lounge area; they will grow to become a hedge for added privacy.
5
Black Wooden Pool Fence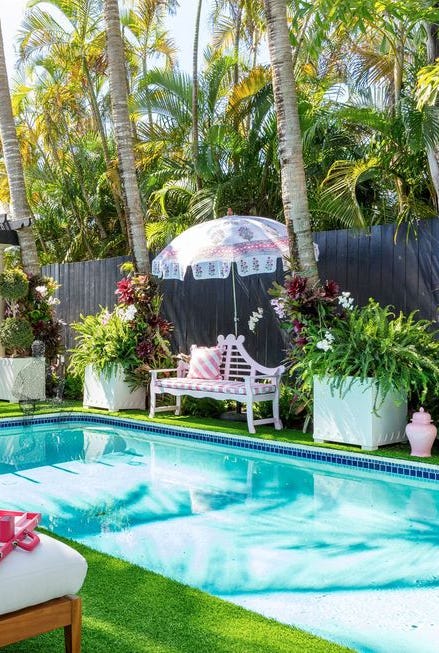 Nickolas Sargent
If you're big on using bright colors outdoors, a black frence will keep your color palette grounded. This maximalist backyard from the 2022 Kips Bay Palm Beach showhouse is pink and white all over, from the striped canopy to the backgammon board. The black fence doesn't interrupt the festive atmosphere and is the perfect backdrop for your Instagram photos.
6
Stained Wood Pool Fence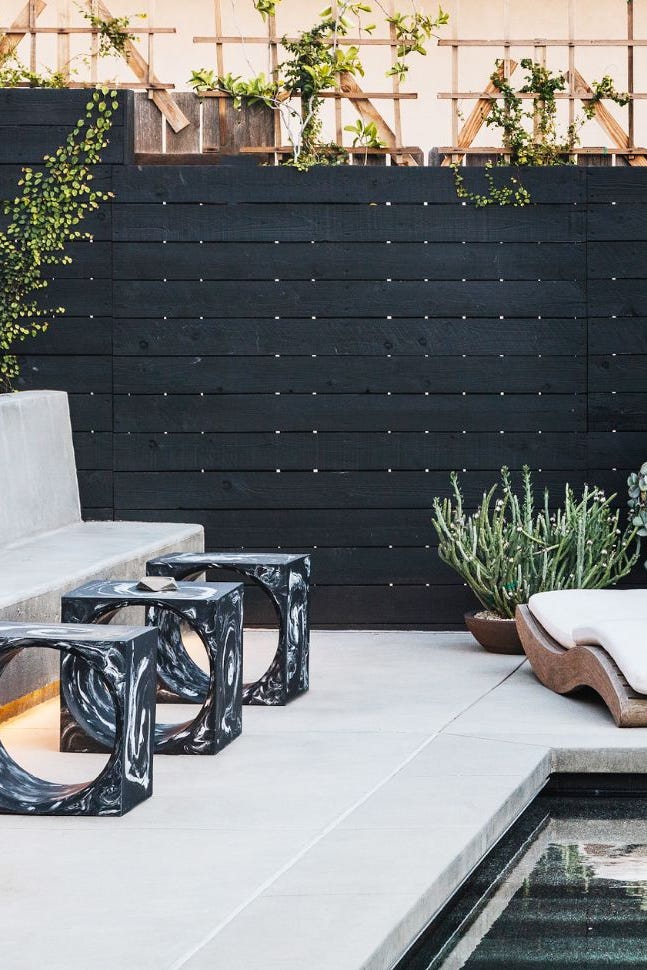 Nightpalm Studio
It doesn't get any chicer than this backyard designed by Night Palm Studio. This stained wood fence keeps it cool and edgy. The mood is undeniably sultry, from the curved shape and soft swirls of the black and white side tables to warm LED under-glow lighting built into the bench.
Advertisement - Continue Reading Below
7
Bamboo Pool Fence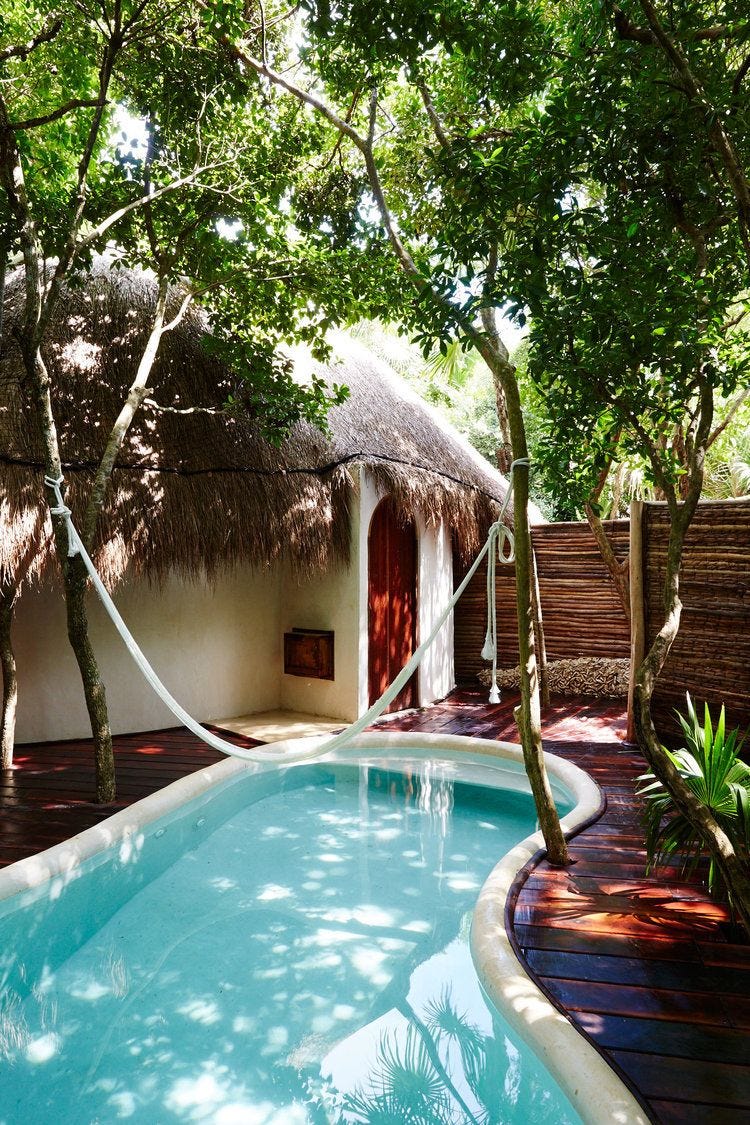 Nicole Franzen
Add a bamboo or rattan pool fence, and you'll be convinced you booked a flight to your bucket list destination. Take notes from this one at the Papaya Playa Project hotel in Tulum—it fares well in any weather. Just keep in mind it may be pricier than classic wood fencing options.
8
Manicured Hedge Pool Fence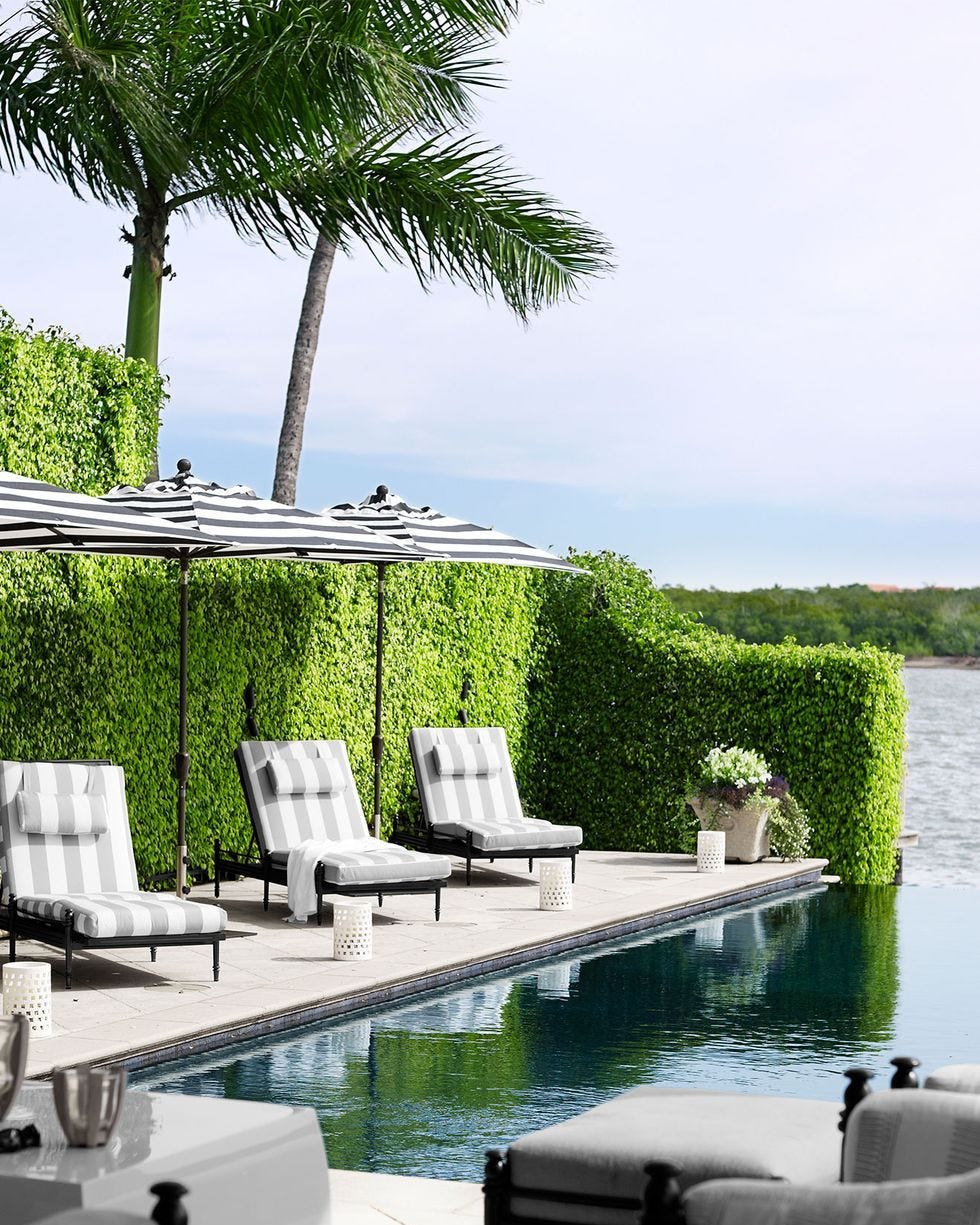 Francesco Lagnese
Hedges are far prettier than fences, and they serve the same purpose: making your space as private as possible. Though it requires more maintenance and a trim here and there, it's a resourceful addition that is worth the extra TLC. Allow them to grow and fill in so you can boast about your landscaping.
9
Stone Wall Pool Barrier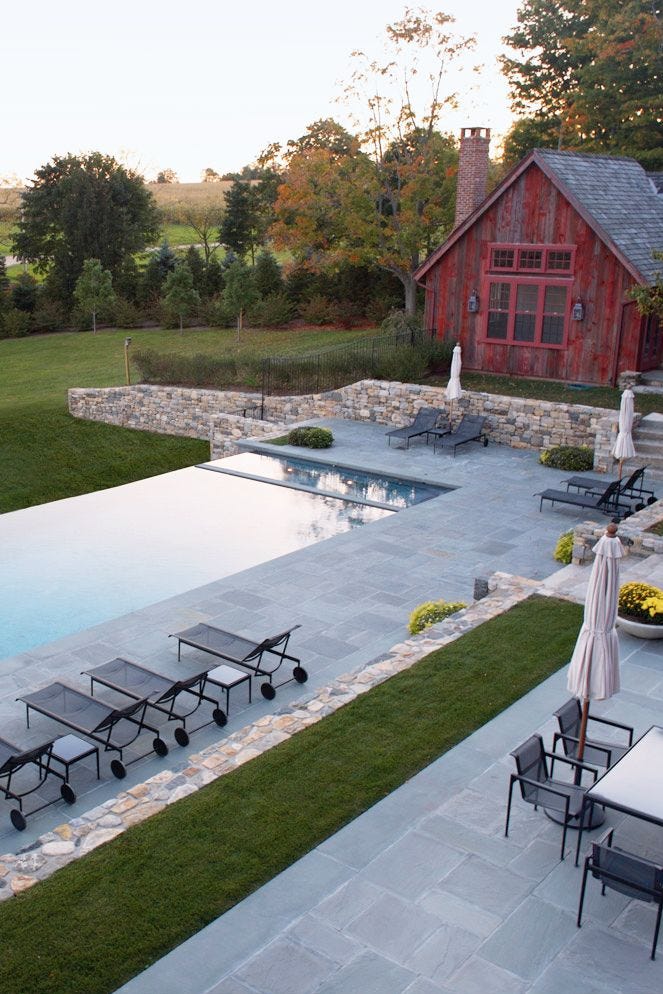 Janice Design
This pool deck by Janice Parker Landscape Architects has it all, from the grassy hillside view to the separate sitting and dining areas and sleek yet classic swimming pool. The stone wall helps separate the outdoor living area from the home, enhancing privacy.
Advertisement - Continue Reading Below
10
Low Metal Pool Fence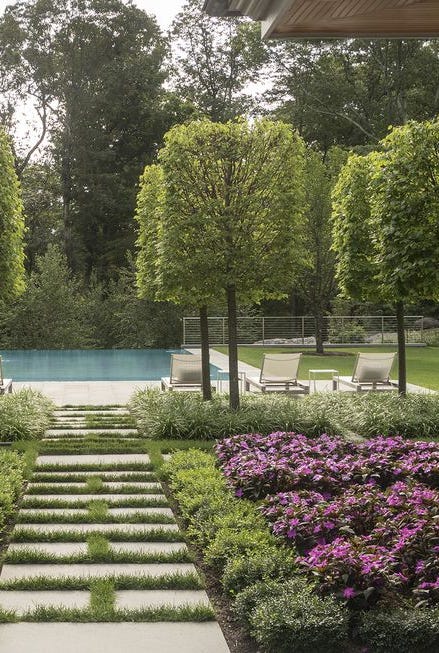 DURSTON SAYLOR
Another Janice Parker project, this Connecticut home's backyard feels like a hidden secret. It features a short metal fence on either side of the pool to set boundaries while inviting guests in. "We're trying to make a series of rooms outside that are welcoming, that pull people out," she explains.
11
Glass Pool Fence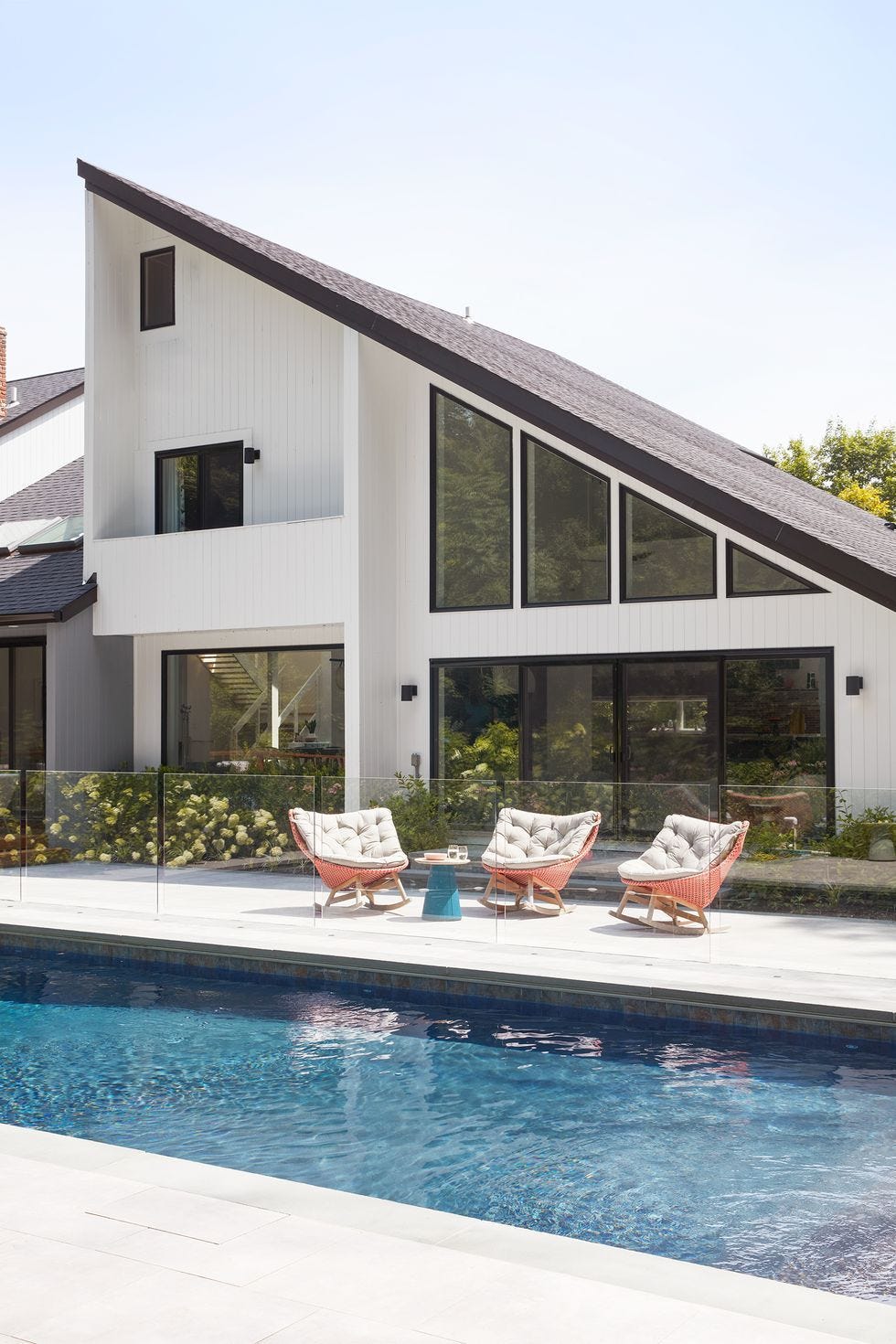 David A. Land
12
Privacy Pool Hedge Plants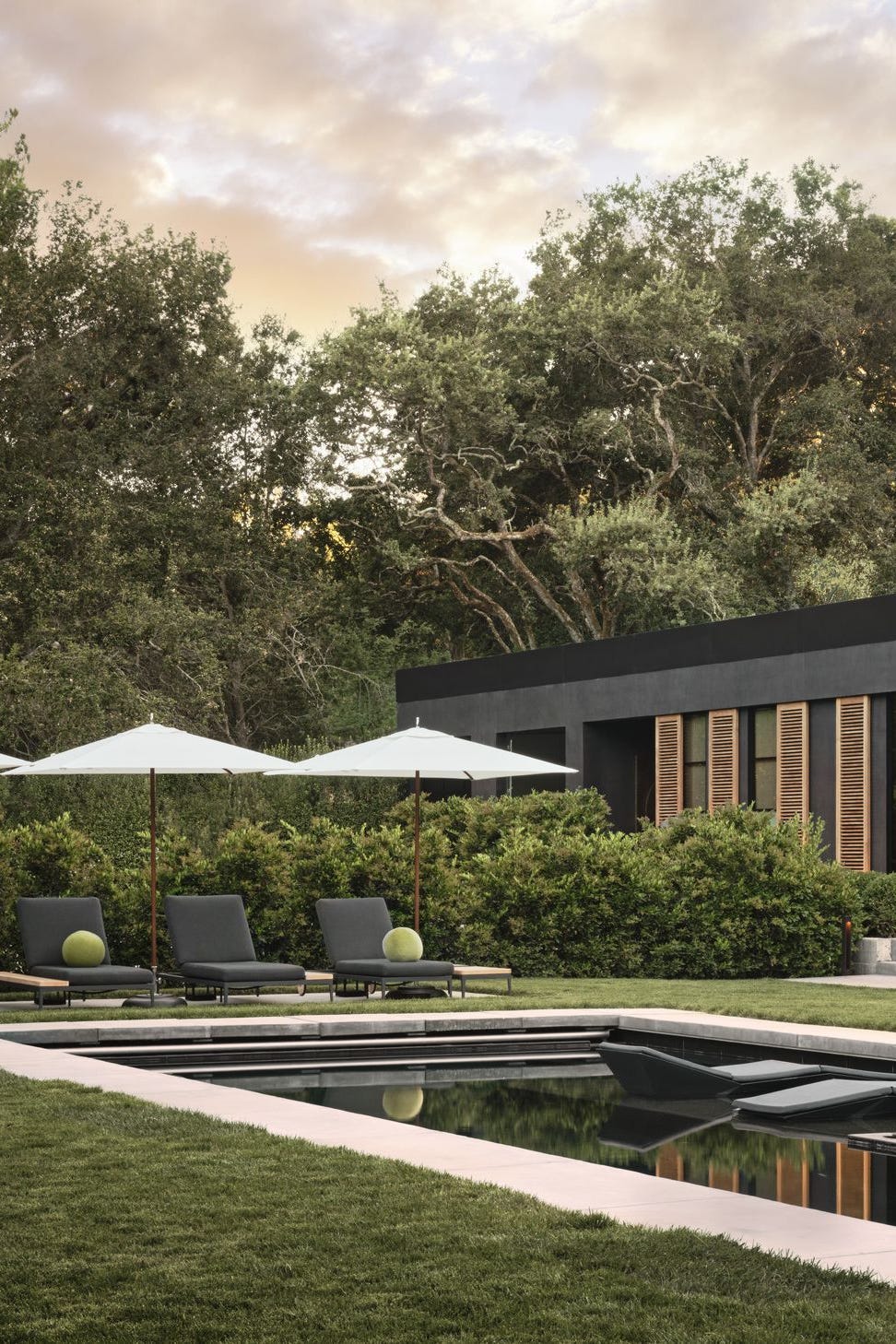 Douglas Friedman
Harmony is key. Enhance your backyard's landscape by selecting a pool that blends in with its surroundings, then keep your shrubs manicured to shield your pool. "We wanted a black pool so it felt more organic with all of the mature trees around it," designer Justin Hafen says of the pool at his Napa Valley home.