Inside the "Romantic" Beverly Hills Home Sofía Vergara and Joe Manganiello Listed Pre-Split
Was listing their home for $15.95 million a sign of the break-up to come?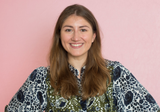 By Kelsey Mulvey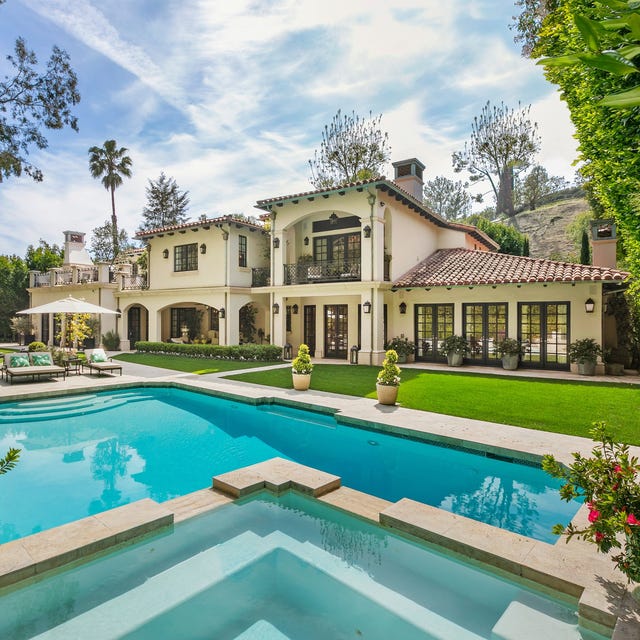 Ryan Lahiff
Sofía Vergara and Joe Manganiello might've just announced that they are separating, but if their real-estate portfolio is any indication, it's possible they were heading for Splitsville sooner. Back in July 2022, the couple listed their Beverly Hills mansion for nearly $20 million before removing it from the market. One year (and one divorce announcement) later, the actors have relisted their property for $15.95 million. While celebrities tend to buy and sell expensive real estate faster than you can say "pied-à-terre," Vergara and Manganiello shared this mansion since 2014—one year before they got married. Translation? This was their long-term home—and it's not hard to see why. Clocking in at 11,369 square feet, the Italian-style villa is packed with what the listing calls "refined and romantic" touches that made this the perfect love nest for the power couple. (A three-car garage? Private movie theater? Home gym and sauna? Check, check, and check.)
This is where the magic happened—until it didn't. But that doesn't mean it couldn't be a fitting love nest for some other high-powered couple. When it comes to real estate, it's all about location, location, location—and Vergara and Manganiello's digs definitely deliver. The property—which is currently co-listed by The Agency's Santiago Arana and Barry Peele of Sotheby's International Realty —is minutes away from major 90210 attractions like Rodeo Drive and The Beverly Hills Hotel. If you're not ready to pony up $16 million on this megawatt mansion, read on for an intimate look at listing.
1
The Exterior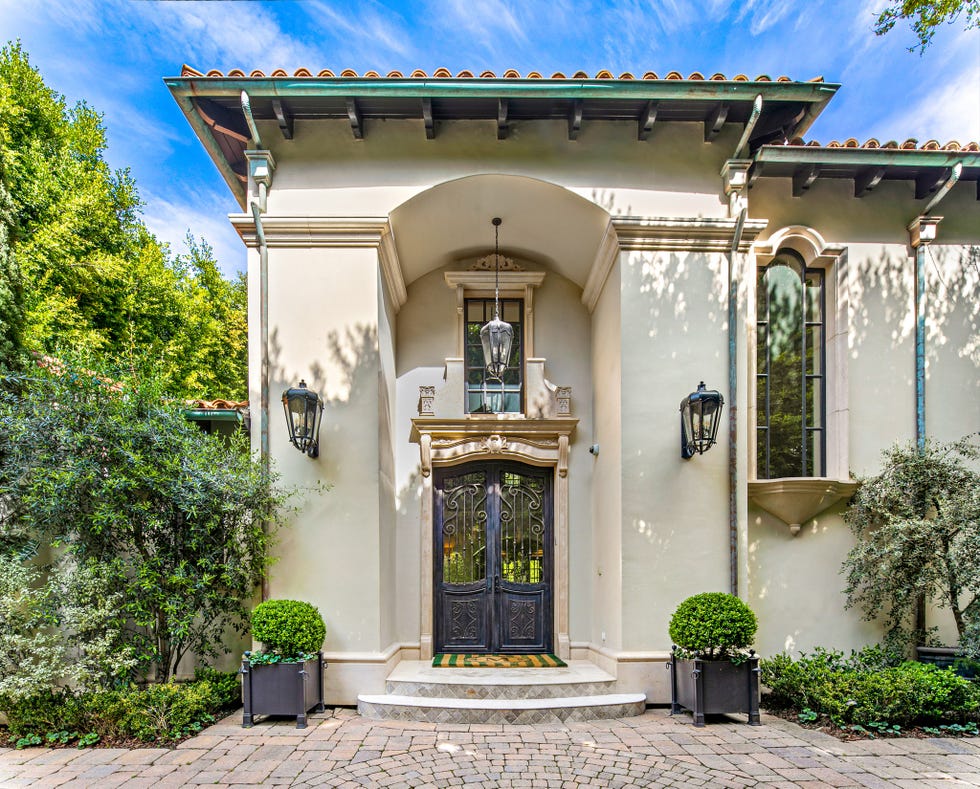 Ryan Lahiff
This Beverly Hills home might've been built in 2006, but one look at its dreamy facade and you'll immediately be transported to Italy of yesteryear.
2
The Foyer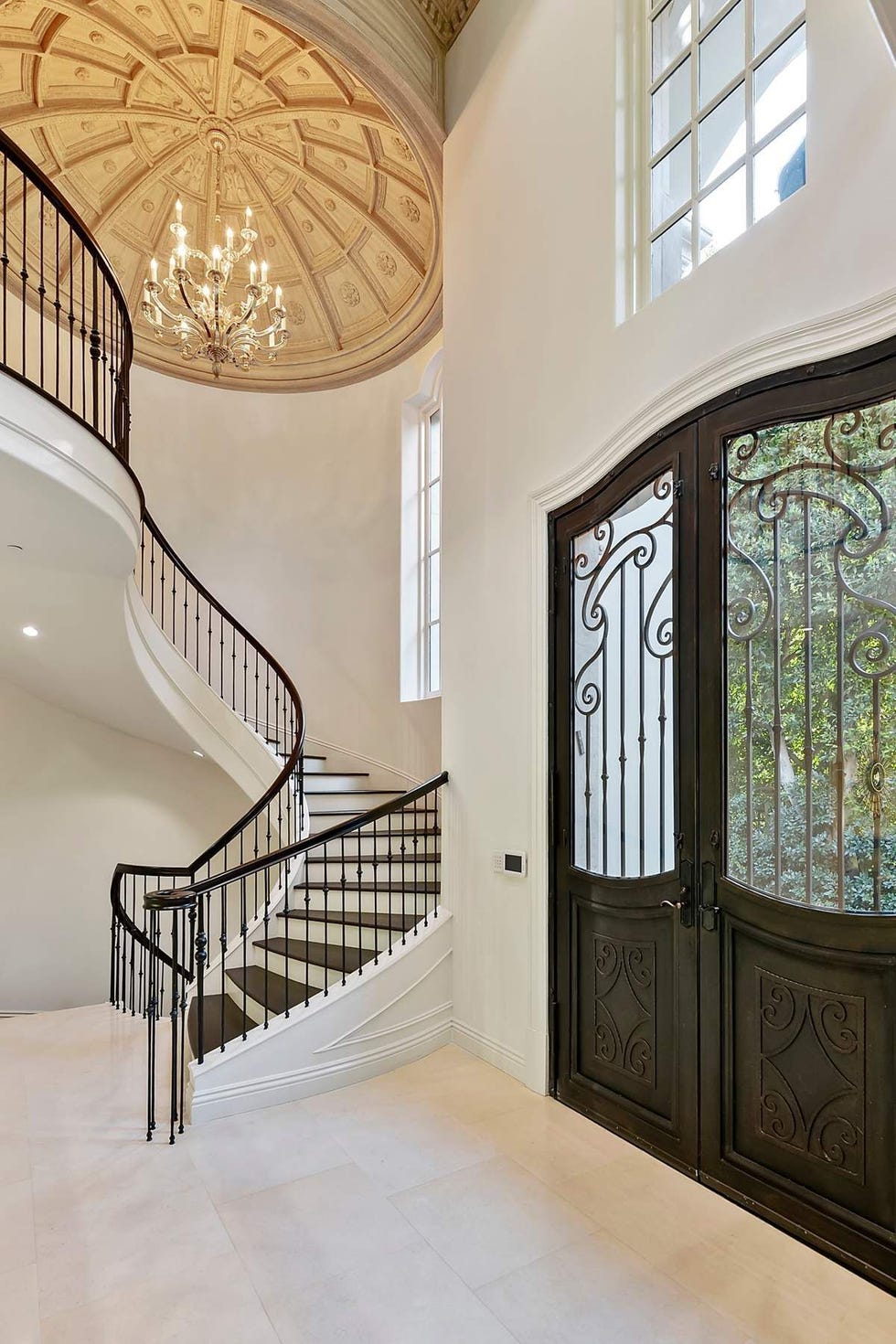 Sotheby's International Realty
Talk about a grand entrance! The mansion offers a warm welcome with a curvy staircase, a two-tiered chandelier, and sky-high, decorative ceilings.
3
The Living Room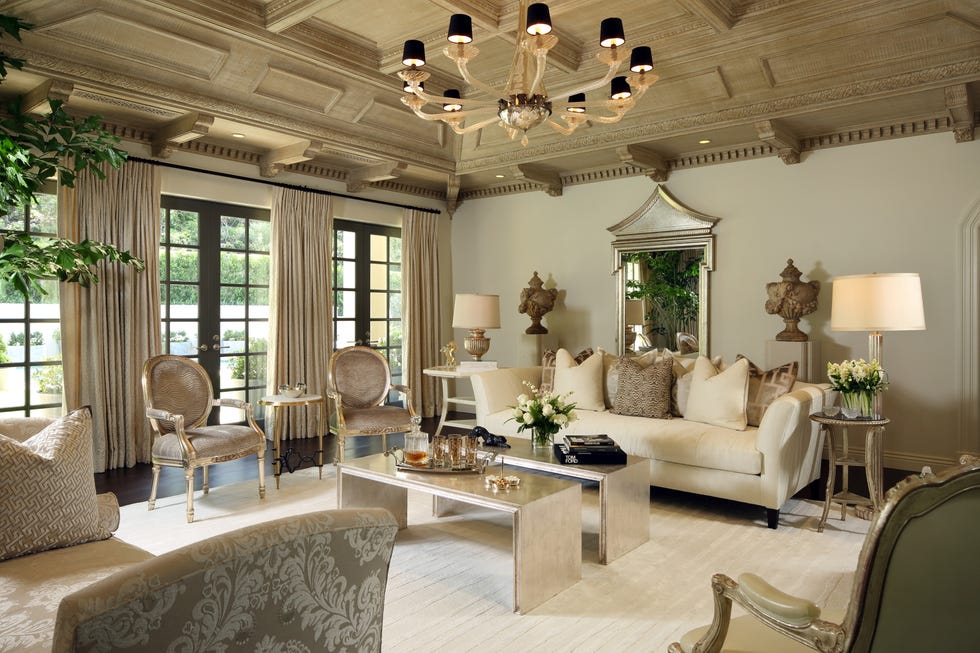 Sotheby's International Realty
With coffered ceilings, intricate molding, and a set of French doors that lead right out to the pristine backyard, this living space is fit for (Hollywood) royalty.
Advertisement - Continue Reading Below
4
The Kitchen
Sotheby's International Realty
As the saying goes, the kitchen is the stomach of every home—and this one is *chef's kiss*. The magic lies in the spacious island and Viking appliances sprinkled throughout.
5
The Dining Room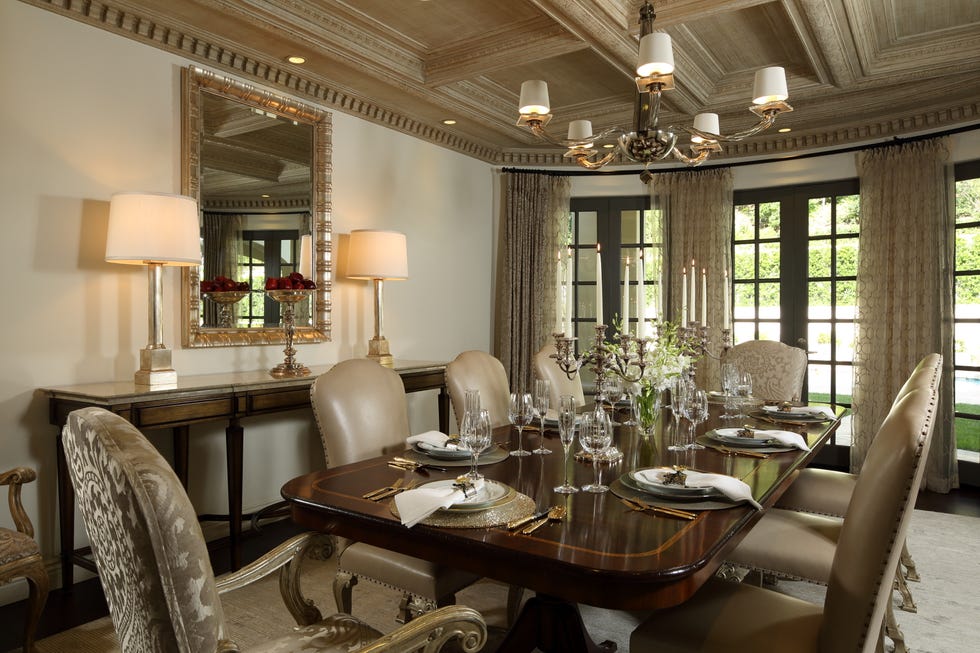 Sotheby's International Realty
Speaking of cooking, no star-studded space is complete without a formal dining room. Just think about the fabulous parties and modern family dinners Vergara and Manganiello must've had with their famous friends.
6
The Home Office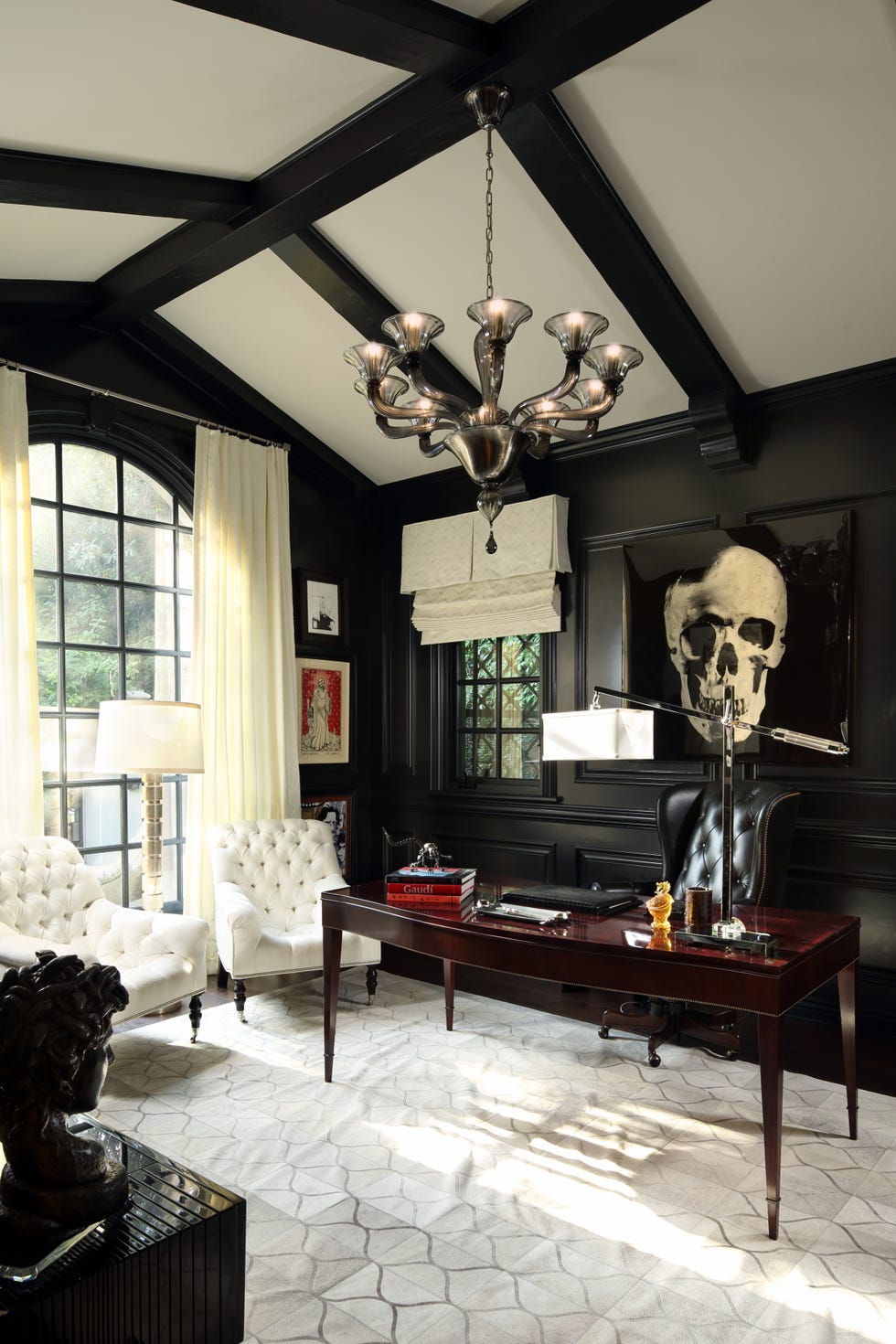 Sotheby's International Realty
Stars, they're just like us—and can seriously benefit from a home office. Fortunately, this mansion's moody, Tudor-style space has "boss" written all over it. After all, who needs a Zoom background when you've got black lacquered millwork?
Advertisement - Continue Reading Below
7
The Home Theater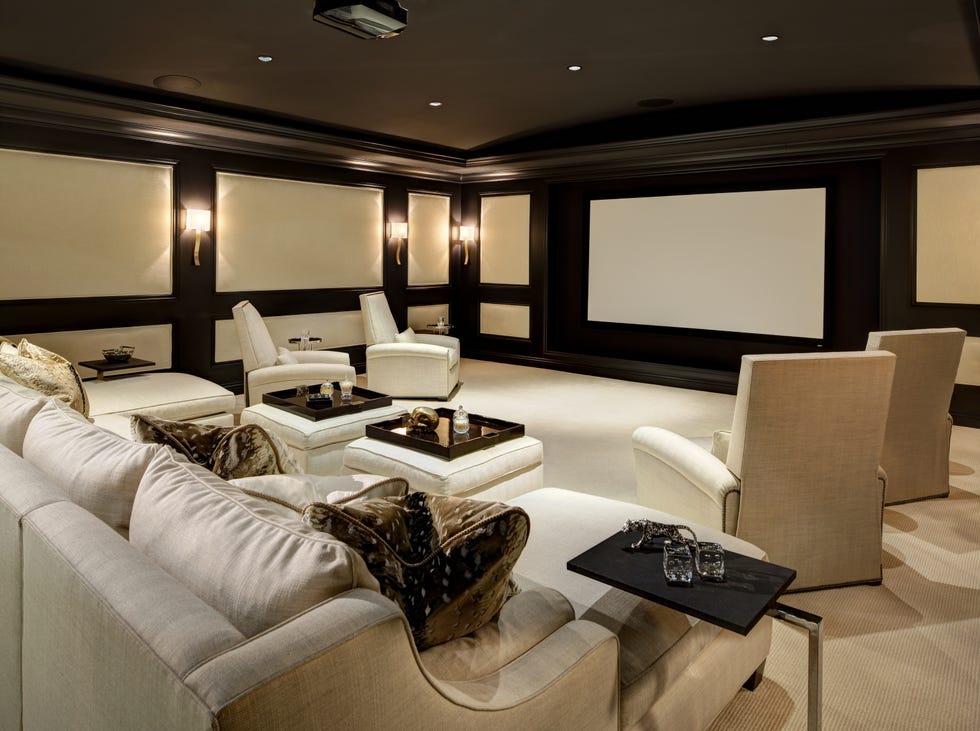 Sotheby's International Realty
Streaming marathon, anyone? This home also boasts a private theater, which can accommodate up to 10 viewers. (If you're looking for a recommendation, we have a certain sitcom and *magic* movie in mind...)
8
The Lounge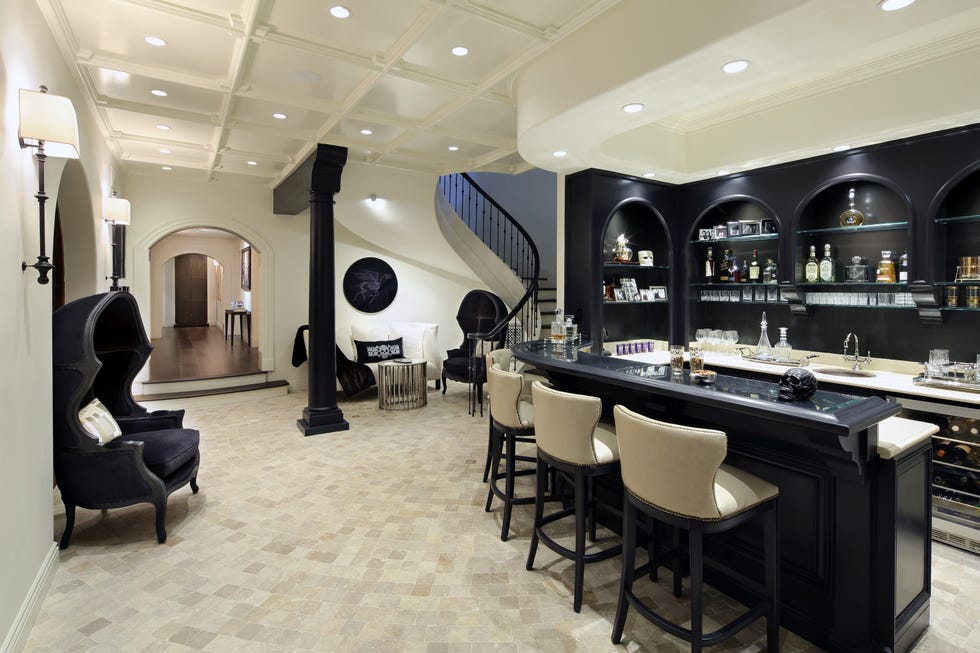 Sotheby's International Realty
Vergara and Manganiello could bring the party right to their home, thanks to this well-appointed wet bar. The property also features a 3,000-bottle wine cellar and tasting room. Cheers!
9
The Patio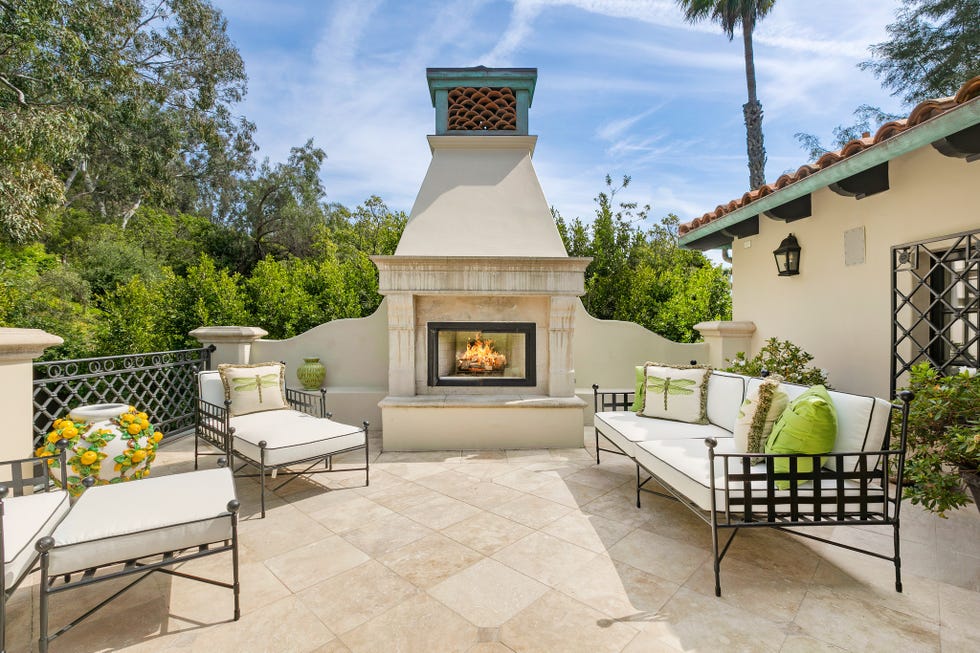 Ryan Lahiff
Step outside and you'll find an immaculate backyard, complete with an outdoor fireplace. Meanwhile, the yard also boasts covered corridors that are equally suited for conversing or cuddling.
Advertisement - Continue Reading Below
10
The Pool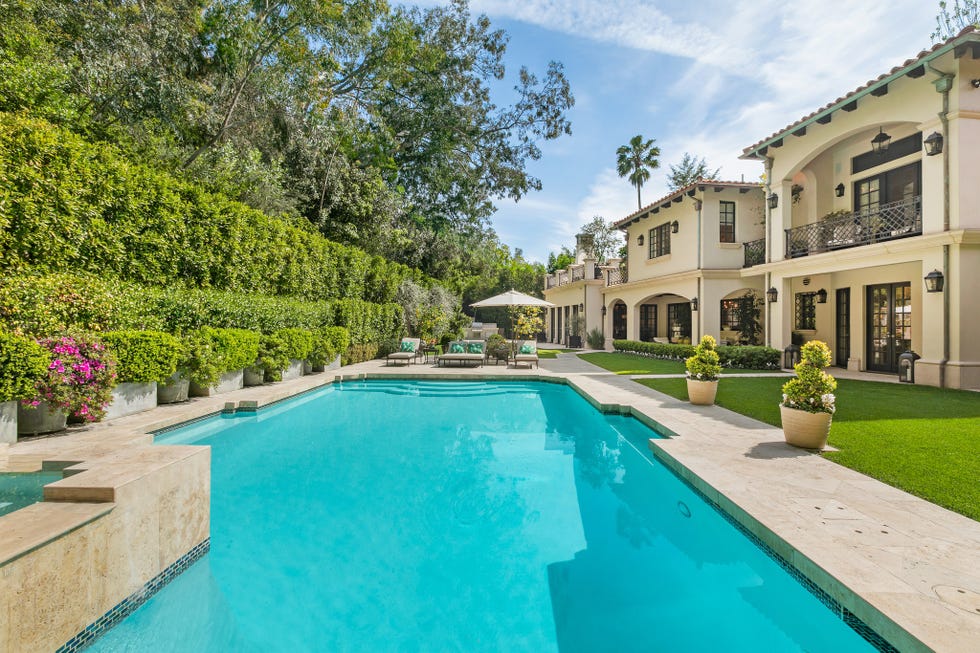 Ryan Lahiff
Looking for a way to beat the Los Angeles heat? Take a dip in the home's pristine pool, which is basically begging for a cannonball.