My partner and I recently moved into a new apartment, and while we can't always agree on big-ticket items without putting together PowerPoint presentations to convince the other, we were thankfully aligned on the first order of business: upgrading to a king-sized mattress. Prior to moving in together, the occasional morning crankiness was blamed on either the full-sized, way-too-soft mattress that I inherited from a former roommate years ago, or his slightly better queen-sized foam mattress. We decided to keep using his while we waited for our new kingly throne (those extra four inches really set it apart). But since we sold all other preexisting furniture, we ended up plopping it right on the hardwood floor and attempting to improve it with a thin memory foam topper that ended up being my arch nemesis and made sleeping on the floor feel more like sinking into hell each night.
So, as a result of the ensuing back pain, before we even started searching for the right sofa, dining table, and virtually everything else that makes a house a home, we ordered a new mattress from Nest Bedding. Specifically, we chose the Sparrow Signature Hybrid with medium firmness in the king size. And let me tell you, it really changed things for the better, curing me of my back pain as well as both of us of (most of) our a.m. grumpiness. If you, too, are in the market for a new mattress and aren't sure where to even begin the search, read through my review below to see if this one might work the same magic for you.
Delivery: Super easy! The mattress came in a large double box and the package was left right on our porch. For us, this was ideal, but if you'd rather have a delivery team bring your mattress right into your bedroom while discarding your old one (we just arranged it through a local service), then direct-to-consumer may not be for you.
More From House Beautiful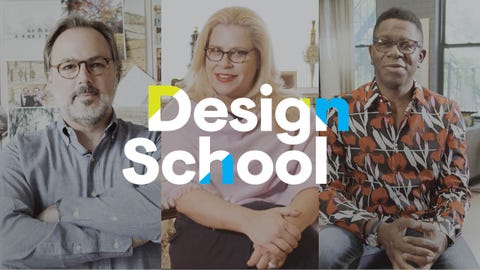 Install: It definitely required some upper body strength to lug the box upstairs, but we were able to carry it up between the two of us. Our doorframe is very narrow (28.5 inches) so we're always a little nervous before furniture is delivered, and were relieved when it slid on through with a few inches to spare. The mattress is vacuum packed, so you'll want to make sure you cut the plastic open in an open space without any furniture in the way—unlike memory foam, this is not a floppy, bendy mattress that squeezes up easily. From there, it automatically expands. To me, it seemed like it only took a few minutes to "inflate" but according to the brand, it takes anywhere between 12 and 24 hours to expand to its full height of 12 inches.
Price: The king size costs $1,999, but Nest also allows you to pay in four different installments or offers financing with zero percent APR. The company also has a lifetime renewal exchange program as well as a 365 day sleep trial period, in case for some reason you decide you don't like it. Mattresses are admittedly a huge expense, so it's well-advised to do some research before you invest. Here's a little perspective with a cost breakdown from Nest competitors in the king size: The Purple mattress is $1,799, the Casper original mattress $1,695, the Tuft & Needle original mattress $1,095, and the Stearns & Foster Estate mattress $2,499.
Comfort and Support: I sleep as well in this bed as I did in my childhood one and any luxury hotel room. My boyfriend has mentioned that he wishes it were slighter firmer, and though I'm happy with the current firmness, I'd be open to switching things up. Luckily for us, you can unzip the sides of this mattress to swap out the the inner foam layer for a new one that's either softer or harder! If even that doesn't do the trick, Nest carries tons of topper options.
If you share a bed with a partner and already know you have different sleeping preferences, you can also select the "split" option (limited to Cali king or king models). This way, if you prefer something more plush while your partner needs a firm sleeping surface, you can both have sweet dreams. Between the plush and luxe firm options, we ultimately went with medium because we're both combination sleepers and a middle ground seemed safe. Even before our new bedframe arrived, the mattress alone was supportive and comfy. Sweet dreams, at last!
Follow House Beautiful on Instagram.