College Dorm-Room Picks to Achieve a Truly Chic Setup
Send your student to school in style.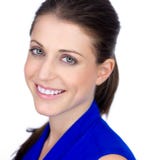 By Daisy Melamed Sanders
You've probably spent hours upon hours poring over your child's room—with or without their participation—to ensure it's as stylish as the rest of your house and fits their aesthetic (with a little bit of yours in there, too). So why would you stop curating a well-appointed space just because they're moving to a college campus? Stereotypes aside, there are so many ways to keep your son or daughter's dorm room looking like something you'll actually be proud of, and so many of them are totally within the college-friendly budget you'll be comfortable with.
We've scoured Amazon for hidden gems (but still with rave reviews, always) that you and your kids will totally love and that will bring a little bit of that well-designed-home feeling to school with them. And don't stop with these; keep poking around through the thousands of design buys on Amazon that will surprise and, hopefully, delight you both as they settle in to their new digs. With student savings like Amazon Prime discounts, the site is an ideal choice for dorm-room shopping that you two can truly bond over.
Here, 10 picks for pops of color, upscale additions, and totally functional storage that—surprise!—actually looks pretty great, too. Proof that you can fit a lot more sophistication into those small rooms than you'd think.
Advertisement - Continue Reading Below
Advertisement - Continue Reading Below
Advertisement - Continue Reading Below