The Coolest Houseplants That Are Actually Easy To Take Care Of
Meet eight low-maintenance beauties.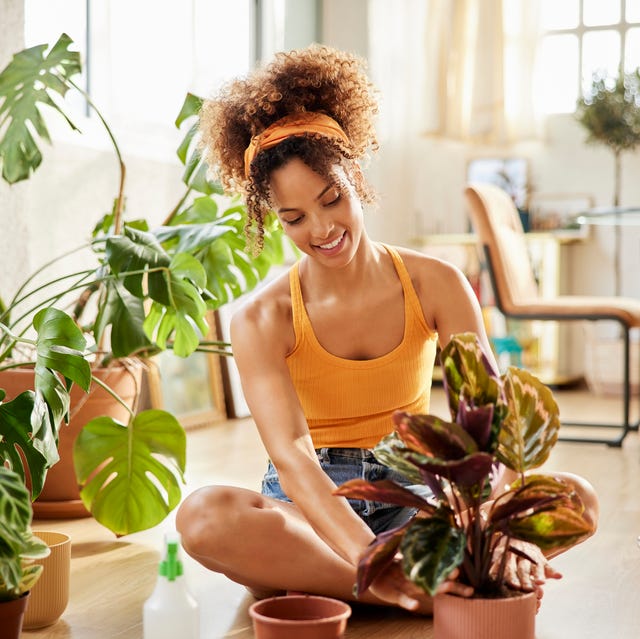 Morsa Images
//
Getty Images
Love decorating your place with all the greenery but don't exactly have the best track record when it comes to keeping your houseplants alive? Join the club. In a 2021 survey conducted by Statista Research Department, 37% of recreational gardeners admitted to killing one to two houseplants a year, while a shocking 11.5% owned up to killing six or more—yikes!
Considering plants are pretty pricey these days, finding chic, low-maintenance options might be your best bet if you're a beginner or are just looking to grow your collection without all the extra hassle. While some plants are notoriously tough to care for, others only need water every couple weeks and a little light to thrive, which is great news for aspiring plant parents.
If you're ready to turn over a new leaf, check out these super cool houseplants that are surprisingly easy to take care of, according to the experts.
1
Snake Plant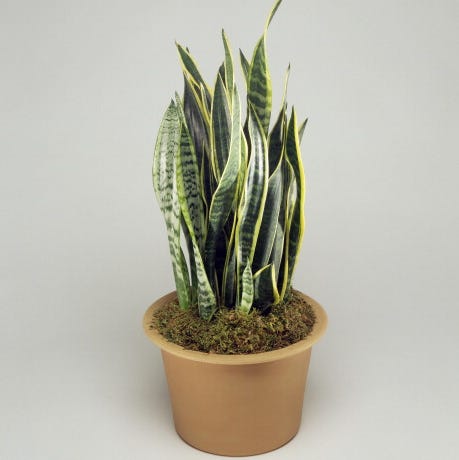 DE AGOSTINI PICTURE LIBRARY
//
Getty Images
Kaylyn Hewitt, Lead Floral Designer at The Bouqs Co. says snake plants are one of her staples for decorating. "The color variations on the leaves make them really striking, and they work well as floor plants because they gain height quickly, which is a necessity for curating your plant corners," she notes. Plus, they're SO easy to take care of.
Snake plants can tolerate low light, so your options for placement around the home are truly endless. "Just make sure you let it dry out between waterings—usually 1-2 weeks depending on the season," she advises.
2
Anthurium (AKA The Flamingo Flower)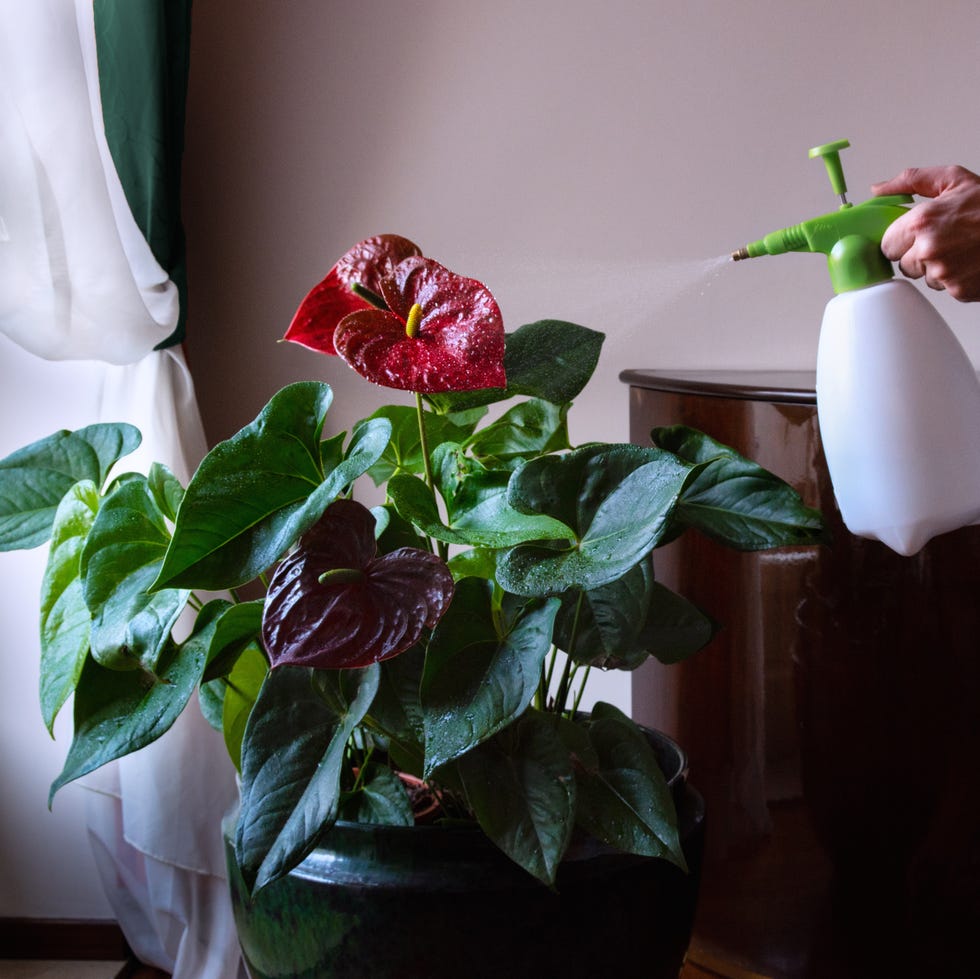 Federico Morando
//
Getty Images
As an anthurium owner myself, I can confirm they're about as low maintenance as it comes. "These tropical plants have glossy leaves and interesting, colorful blooms to turn any home into an oasis," says Hewitt. "Be sure to provide a humid environment for your anthurium to thrive. Misting your plant will also do wonders, as well as bright, indirect light for most of the day."
3
Rhaphidophora Decursiva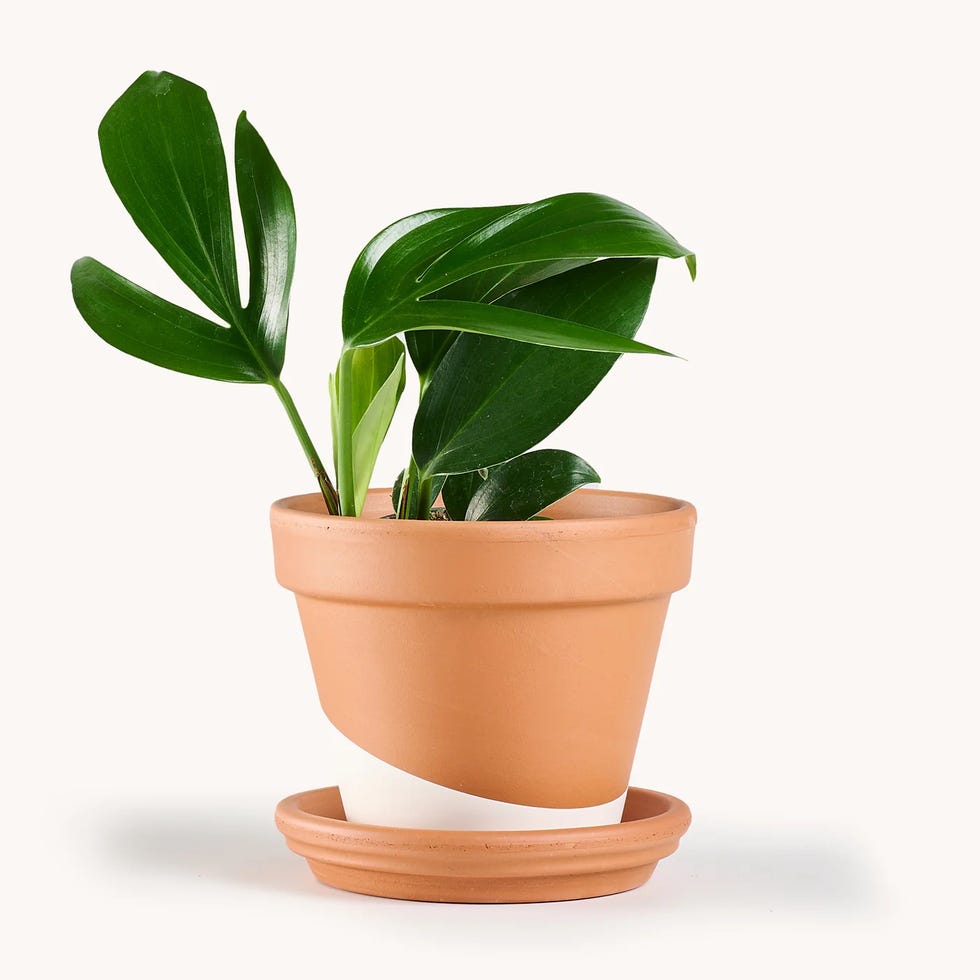 Horti
The name alone sounds cool, right? "If you love the Monstera plant, you'll definitely love this more interesting climbing aroid," says Puneet Sabharwal, CEO & Co-Founder of Horti, a monthly plant subscription service designed to build confidence in plant care. "It has robust vines that can grow up to 40 inches." To care for the Rhaphidophora Decursiva, Sabharwal suggests giving it bright, indirect light (filtered sunlight) and water it once a week.
Advertisement - Continue Reading Below
4
ZZ Zenzi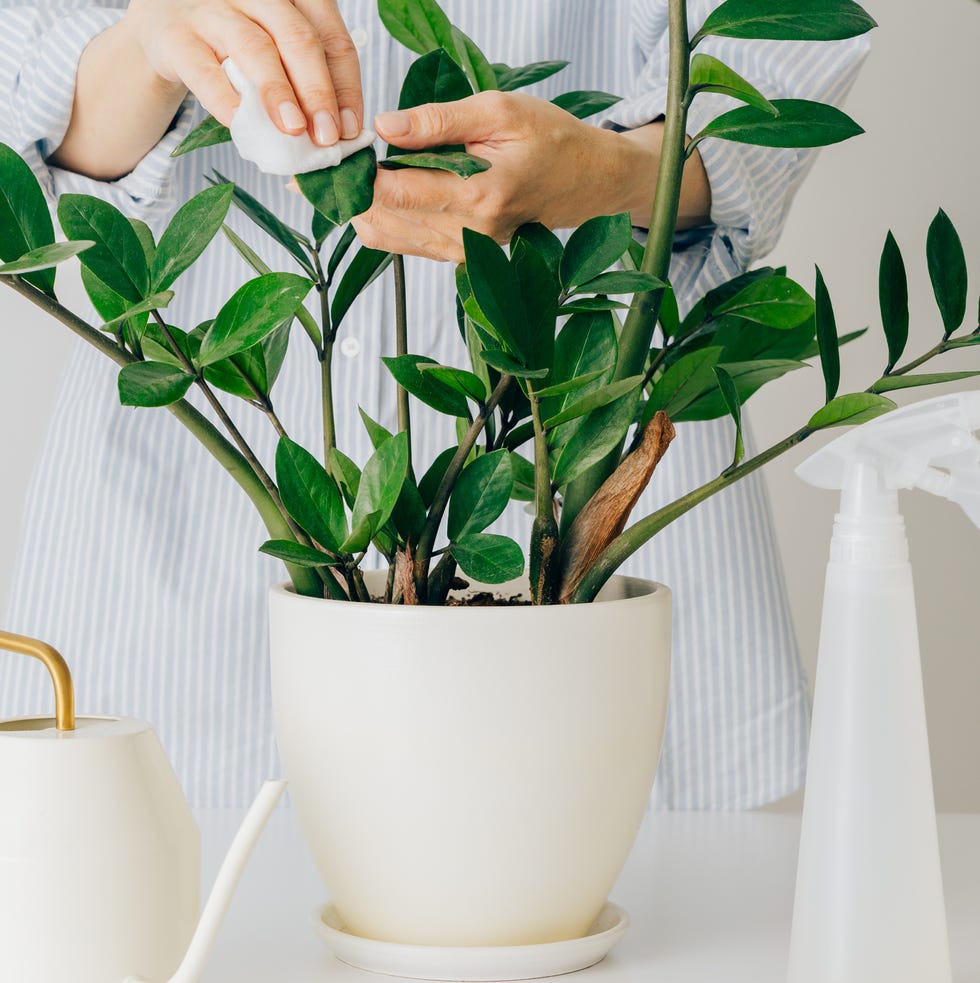 Natalia Gdovskaia
//
Getty Images
Welcome to the jungle! If you're looking for a houseplant that pretty much wants you to neglect it (okay, within reason!) then get yourself a ZZ Zenzi. "The less common and super cool cousin of the easy to find Zamioculcus Zamiifolia, this plant is a dwarf variety with plumper stems and leaves," says Sabharwal. "It thrives in direct sun, but can adapt to slightly lower light conditions." Water when the soil is fully dry, and as a rule of thumb, it's better to underwater this plant than to give it too much.
5
Ric Rac Cactus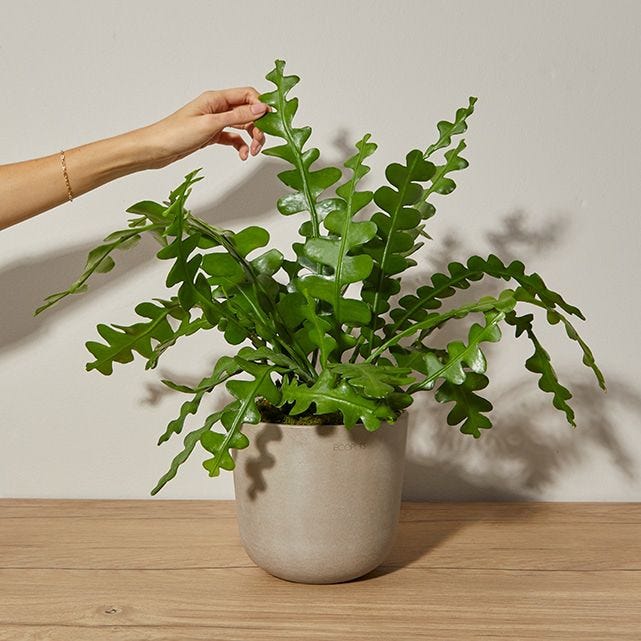 Bouqs Co.
If you rarely ever remember to water your plants, the Ric Rac will be your BFF. It's one of Hewitt's absolute favorites. "I love the shape of the leaves paired with a taupe pot," she tells us. It would work well in almost any environment, and it's incredibly easy to keep alive. Hewitt recommends making sure your Ric Rac gets lots of bright, direct sunlight. "And to avoid overwatering, let it dry out completely between waters."
6
Xerographica Air Plant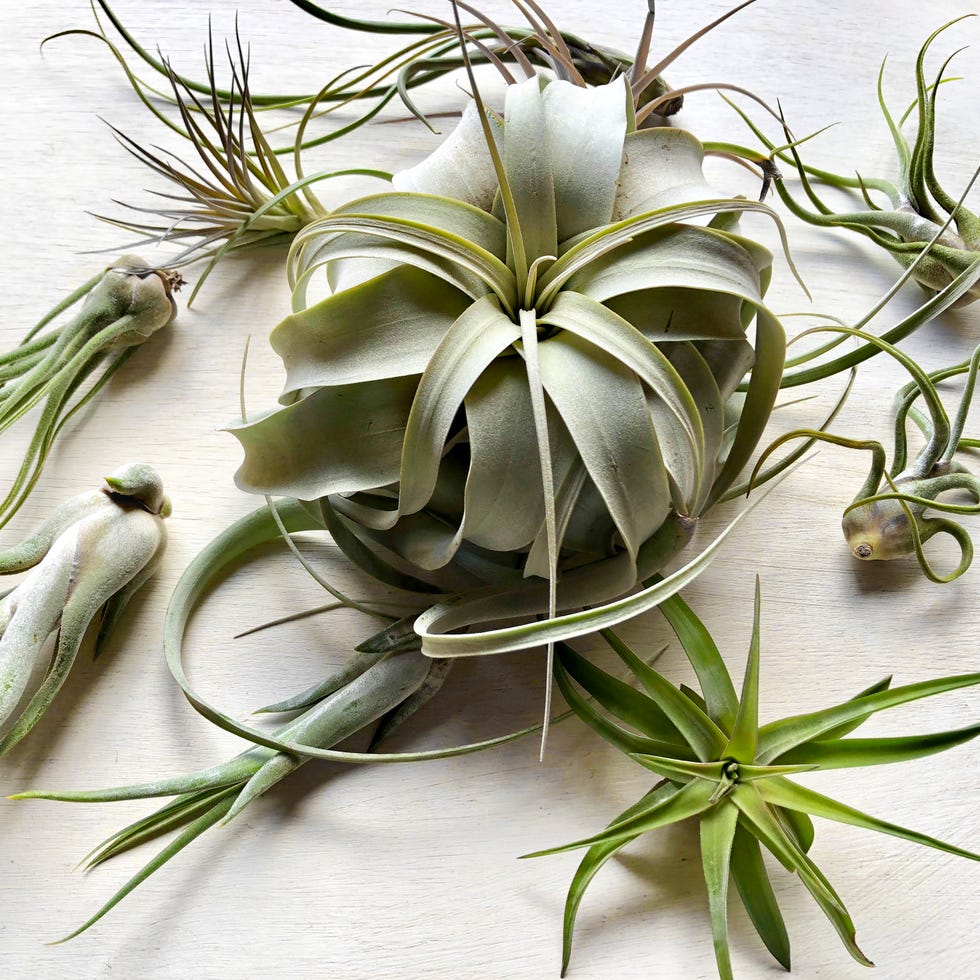 Geri Lavrov
//
Getty Images
Looking for something super cool to decorate that empty shelf? "The Xerographica curls around its pot, and for something so low maintenance, adds so much to a space," notes Hewitt. Because air plants aren't planted in soil, they just need a dip in water every now and then. Hewitt advises misting regularly without saturating, and then every few weeks dunk them in water for about 15 minutes, making sure to shake off any excess water.
Advertisement - Continue Reading Below
7
Aloe Vera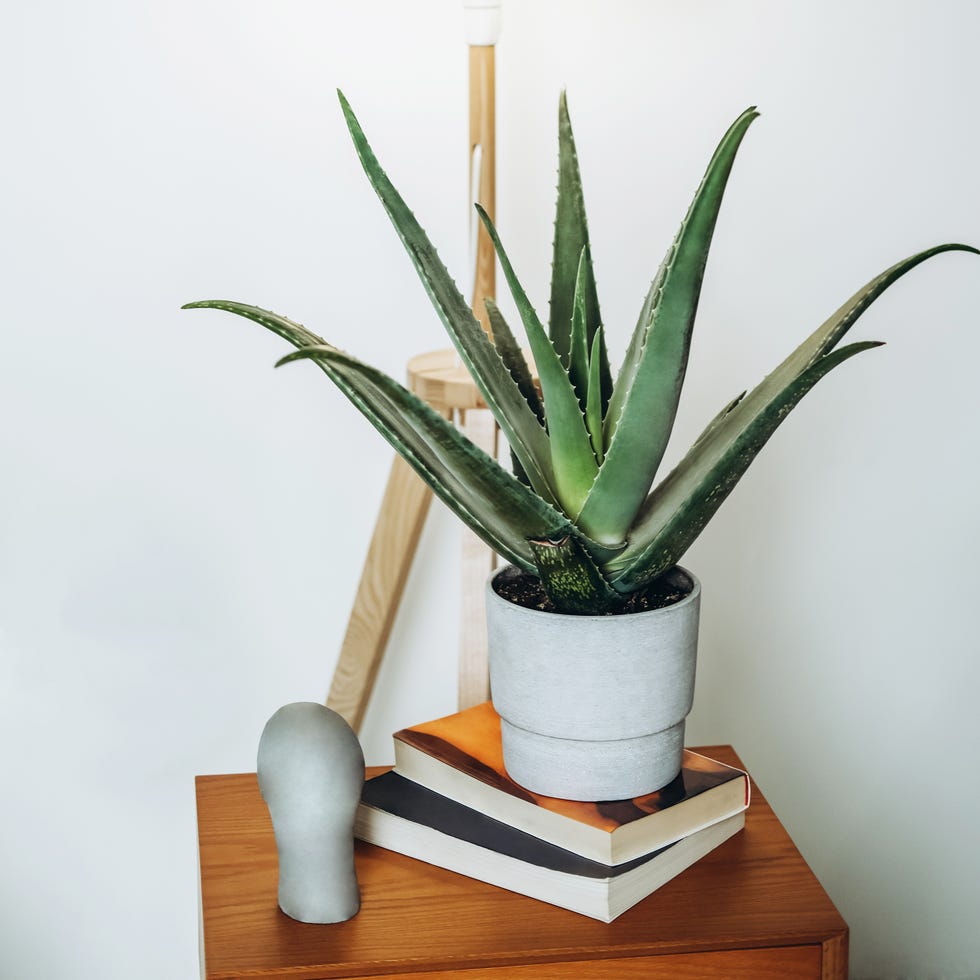 Olena Ruban
//
Getty Images
If you're a fan of succulents, you'll love the aloe vera, especially considering how long they last. Hewitt has had one for 30 years that she inherited from a fellow florist. Even cooler, "their leaves can be used for skin care, and if they're really thriving they'll bloom the most incredible flowers," she says.
Because the aloe is a succulent, it prefers drier soil. "Water is only necessary when the soil has completely dried. Also, aloes really thrive in bright direct sunlight, but ironically, they can get sunburned," she points out. Try to put yours in a spot where it isn't getting too much direct sunlight throughout the day.
8
Epipremnum Pinnatum Neon Variegata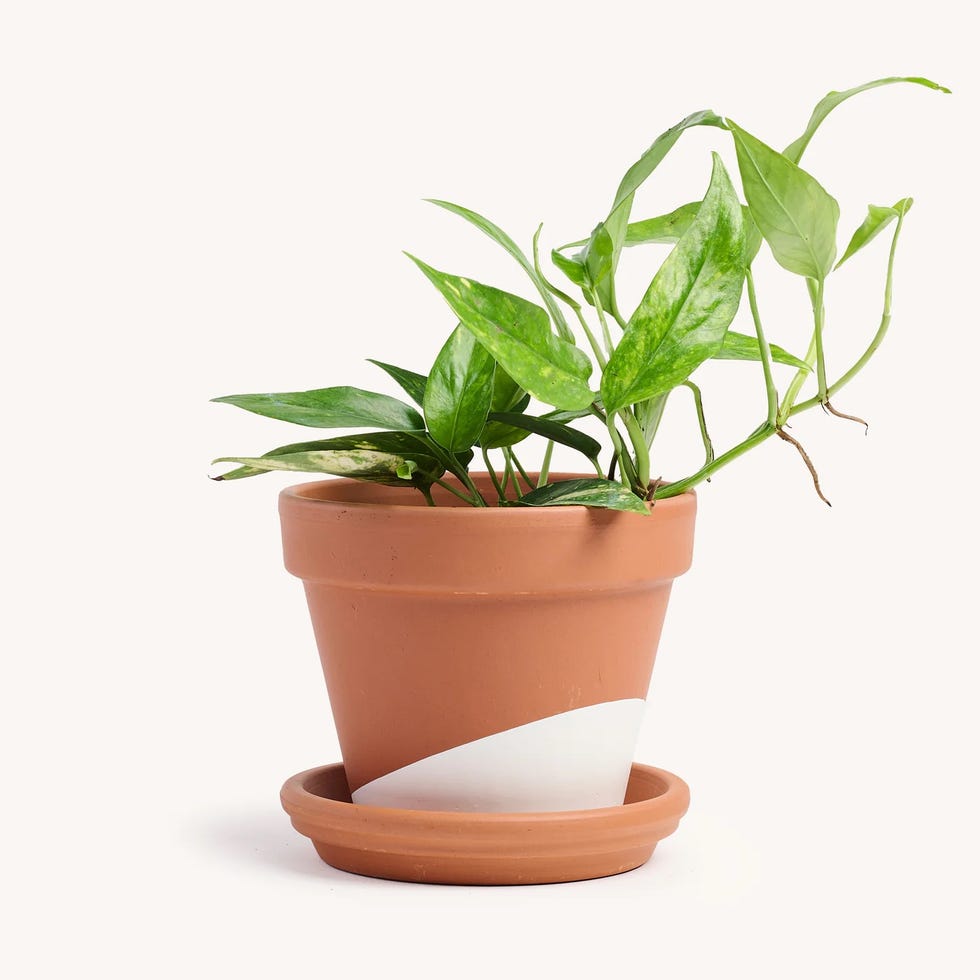 Horti
Brighten up your space with this rare, fast-growing plant that's hard to kill. "A variety of Pothos that's fairly new to the market, the leaves are more narrow with neon yellow and green variegation all over them," says Sabharwal. Care is pretty straightforward too. "Just give it bright indirect light, and water weekly," she advises. "Keep the soil lightly moist but never soggy."